Arkham Horror LCG gets a new parallel investigator and scenario, free to download now
Monster, She Wrote.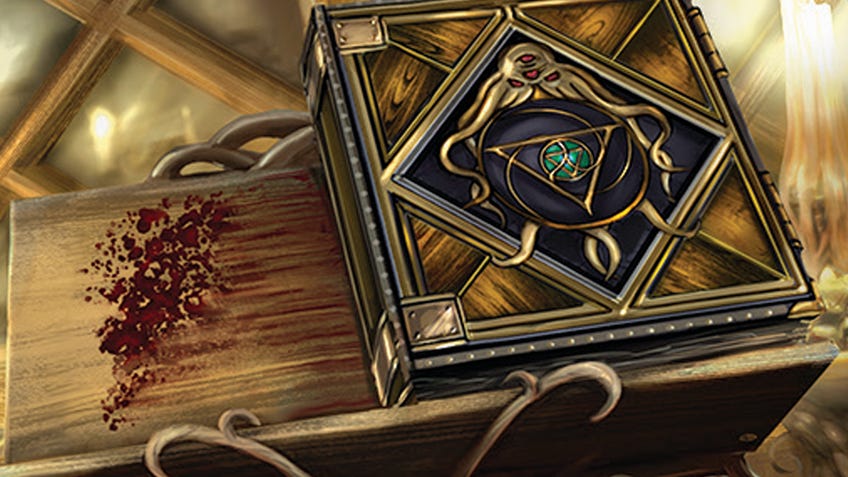 Arkham Horror: The Card Game is expanding with a new player investigator and scenario, both of which can be downloaded for free now.
A living card game based on the Cthulhu mythos, Arkham Horror: TCG is a co-op board game experience in which players work together to investigate various locations and confront malevolent beings. Forming a team of brave investigators - each with their own unique stats and abilities - players must move from location to location seeking out the clues, items and other elements necessary to solve the mystery and prevent the Old Ones from awakening.
One such playable investigator is Daisy Walker, a librarian who has been part of the living card game since the release of its first core box, following her introduction to the Arkham Horror Files universe in horror board game Arkham Horror's 2008 expansion Kingsport Horror.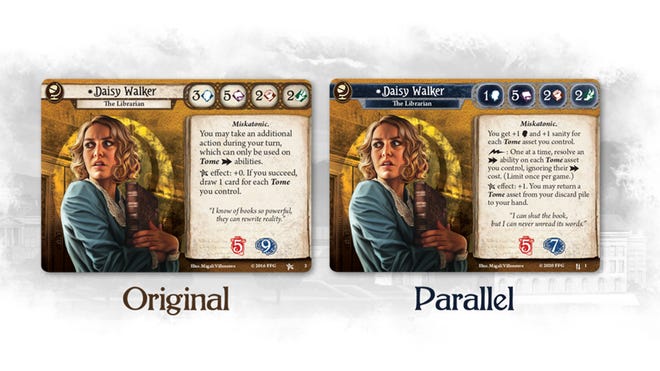 An alternative version of Daisy Walker has now been released by publisher Fantasy Flight Games as the first 'parallel investigator' for the Arkham Horror LCG, joining the original as a potential player character with different stats and a new ability.
The parallel Daisy Walker's new power enables her to obtain tome assets from the discard pile whenever she needs them, making her a much stronger investigator when it comes to using knowledge to overcome obstacles. Players also gain access to alternative versions of Daisy's signature cards: The Necronomicon - John Dee Translation and Daisy's Tote Bag, which provide stronger benefits at the risk of greater sacrifices.
Released alongside the new parallel investigator is a print-and-play game scenario for Arkham Horror: TCG called Read or Die, in which the investigators must explore a library at the behest of a university professor who believes that some of the books are not all that they seem.
The new scenario must be played using Daisy - either the original or her parallel counterpart - alongside any other investigators players choose, and requires a copy of the core Arkham Horror LCG box.
Fantasy Flight recently announced the next complete expansion for Arkham Horror: TCG, The Innsmouth Conspiracy. The new campaign sees investigators travelling to the watery town of Innsmouth in order to stop the cultists of Dagon. The upcoming board game expansion will add five new investigators to the living card game, as well as several new mechanics, and is set to be released sometime in the fourth quarter of 2020.
The parallel investigator version of Daisy Walker can be downloaded from the Fantasy Flight website for free, alongside the cards needed for the Read or Die scenario - which can be played as a standalone adventure or alongside any current Arkham Horror LCG campaign.