Grab wizard-battling miniatures game Frostgrave for free, plus solo and co-op scenarios
Rules and mini-campaign available for duration of COVID-19 pandemic.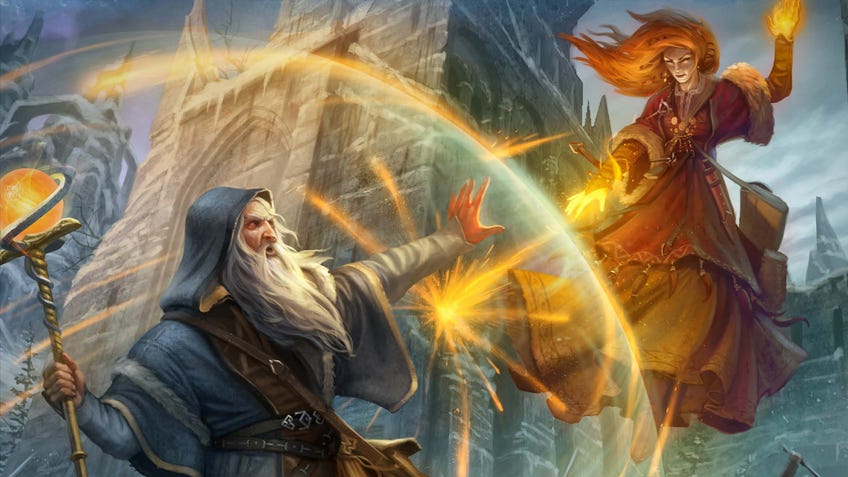 Frostgrave: Fantasy Wargames in the Frozen City can currently be downloaded for free, with the miniatures game's core rules and scenarios released online to allow players play the game at home during the Coronavirus lockdown.
Osprey Games, which first published designer Joseph A. McCullough's skirmish game of battling wizards in 2015, said that the Frostgrave rulebook, entire Dark Alchemy supplement and sample of supplement Perilous Dark would be free for the duration of the ongoing COVID-19 pandemic.
Frostgrave sees small bands of wizards clashing over treasure in the chilly city of Felstad. A skirmish miniatures game, the two players typically have fewer than 10 models each and play on a table measuring as small as two-by-two or three-by-three feet.
While the core rules outline Frostgrave as a competitive game for two players, there are additional rules that allow it to be played as a co-op board game or even solo board game experience.
The Dark Alchemy supplement released for free alongside the main Frostgrave manual includes a three-scenario mini-campaign that can be tackled by two players in co-op or alone in single-player solo play.
Supplement Frostgrave: Perilous Dark focuses on the game's co-operative and solo rules. A sample of the book, also available to download for free, includes further scenarios that can be played in single-player or co-op. The section additionally has guidance on how players can create custom scenarios.
While Frostgrave requires miniatures and terrain to play, the game's rules can be used with 28mm scale models from other tabletop games. The game can even be played with Lego minifigs. The only other thing you'll need is a 20-sided die.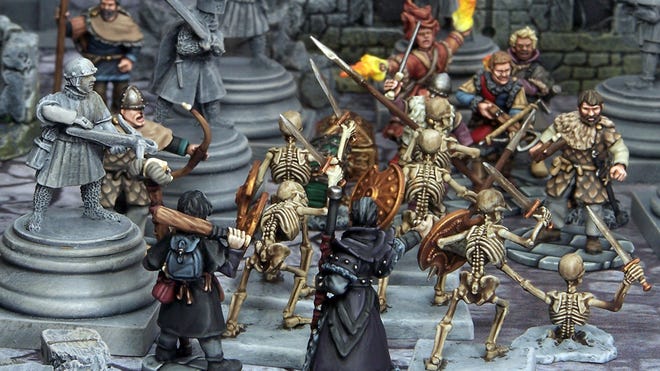 The Frostgrave rulebook, Dark Alchemy supplement and Perilous Dark sample can be downloaded in PDF format from Osprey's website, and will be available until further notice.
Frostgrave is the latest tabletop game to be made available for free as the result of the COVID-19 crisis, following the release of sci-fi co-op board game XenoShyft as a print-and-play by CMON, roll-and-write Nine Worlds by Scythe and Tapestry creator Jamey Stegmaier, digital board games Tokaido on mobile and Between Two Castles on PC, and more.