Fallout: Wasteland Warfare miniatures game takes a gamble on New Vegas with its latest expansion
It's the region with Caesar's Legion.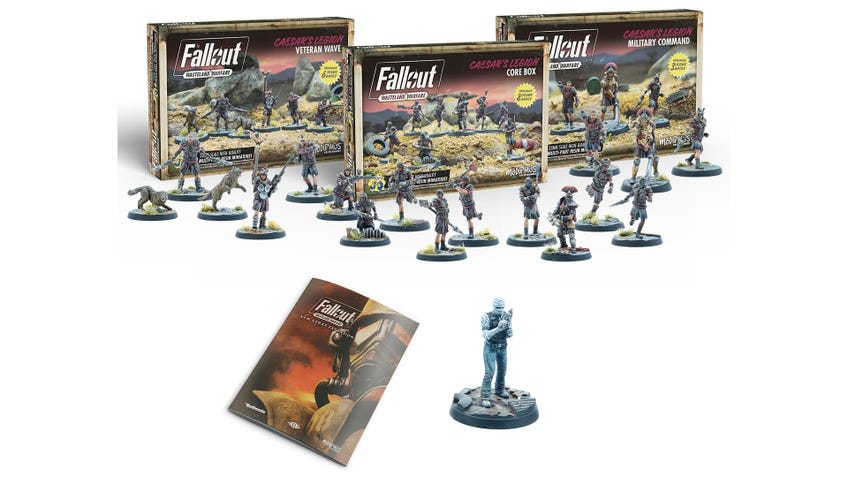 Roll the dice in a post-apocalyptic casino with the latest expansion for the miniatures game Fallout: Wasteland Warfare.
Based on the beloved video game RPG, Fallout: Wasteland Warfare - New Vegas sees players entering a city that serves as the sticking point in a war between several rival factions, including the militant New California Republic and the bizarre Caesar's Legion.
New Vegas is a playground for the remaining survivors of the wasteland to spend some time playing roulette or gambling away their credits, whilst the war between the NCR and Caesar's Legion wages outside. Besides the casino and warring factions, the Mojave Desert of New Vegas is also home to a rogue's gallery of vicious creatures - from robots to super mutants - for players to encounter in their adventures.
In the upcoming tabletop game expansion, players will be able to experience a main storyline inspired by Fallout: New Vegas, as well as several side stories found on a pack of narrative cards. Players can choose to seek out trouble with either the NCR or Caesar's Legion - if they want to pick sides - with each faction receiving a set of paintable models for them to use. Every time players complete their narrative in the world of New Vegas, they'll encounter a unique outcome depending upon the choices they've made throughout the game.
Fallout: New Vegas is a video game that was originally released in 2010 by publisher Bethesda, having been developed by Obsidian Entertainment. In the game, players become a survivor in the world of Fallout - a post-apocalyptic hellscape - who must navigate the dangerous political landscape of the city of New Vegas, which serves as contested ground between several warring factions and ambitious individuals. Throughout the title, players must decide whether to support any of the groups or people attempting to take control of New Vegas, or otherwise attempt to forge their own path.
In Fallout: Wasteland Warfare, players can create their own roaming band of survivors using the various factions, allies and characters found in the original video game series. Players then choose to explore the wasteland alone, or with a friend in a co-op game mode, or pit themselves against an enemy band controlled by an opponent or AI.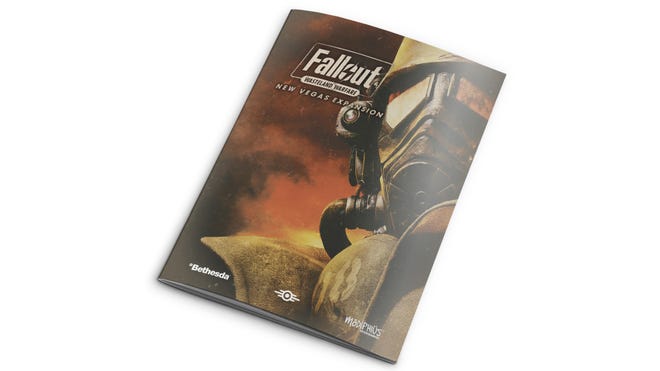 Whilst the skirmish game eventually received its own RPG expansion in 2019, the official Fallout tabletop roleplaying game - entitled Fallout 2d20 RPG - is set to be released by Modiphius, the studio responsible for Wasteland Warfare, sometime soon. The roleplaying game will be launched as a core rulebook, with a GM toolkit and Starter Set.
Pre-orders for Fallout: Wasteland Warfare - New Vegas are currently live, with the expansion expected to be shipped at the end of this month.