Quest RPG's narrated rulebook melds tutorial, actual play and scripted audio drama
Aural adventures, ahoy.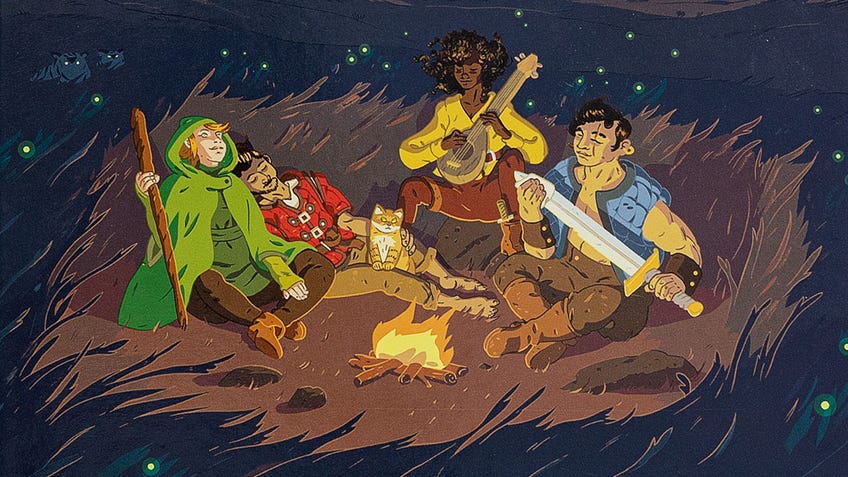 The Adventure Guild, publisher of Quest, has teamed up with actual play streamer No Initiative to record its roleplaying game's rulebook in an audio format, starting with a narrated how-to episode.
The episode begins with Aura Bishop as the narrator, reading the introductory pages and explaining what kind of experience Quest can deliver. She explains the difference between players and guides and how collaborative storytelling is like "a conversation between you and your friends".
Cut into this narration are segments from a session played by members of the No Initiative crew. Isa takes up the mantle of the guide to lead players Nuno and Meghan Cross through the beginnings of an adventure, highlighting concepts like asking about environmental details and speaking in-character to other party members.
The result is something that is too structured to be an actual play but less rigid than pure instruction. Without the illustrations and diagrams found in the physical rulebook, the episode leans on the performance and charisma of its actors to sell the entertainment. Co-designer TC Sottek said this was always a part of The Adventure Guild's eventual plans, which in the past have included providing copies of the game to educators and counselors at no cost.
"From the beginning, we hoped to design Quest in a way that welcomes everyone, especially those who have never played a tabletop roleplaying game before," Sottek told Dicebreaker. "An audio version seemed like the natural next step to making the basics of the game more accessible."
The production doesn't exactly follow the layout of the book, instead explaining concepts as they become relevant to the party on their inaugural adventure deep into a forest. Hit points, the difference between successes and failures, and how abilities function in different contexts are explained naturally - or, at least, according to the loosely scripted session notes. No Initiative was allowed to improvise lines and flavour in order to come across more natural as roleplayers.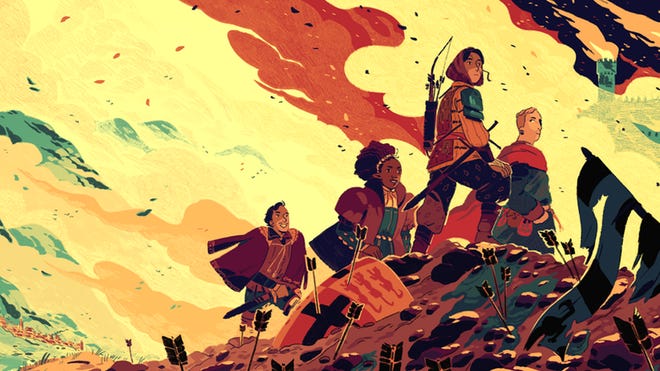 It's obvious this first episode is for those unfamiliar with both Quest and RPGs in general, but the production quality allows it to be an enjoyable and succinct 30 minutes that was always aimed at audiences for whom the physical rulebook wasn't an option.
"The audio tutorial is great because it's fun and it brings the world to life, but it's also special because it potentially makes Quest more accessible," Bishop said. The three No Initiative players involved in the first episode echoed this sentiment, saying they chose to play Quest on their main YouTube channel because of how easy it is to access as an introductory tabletop RPG; an audio version of the rules seemed a natural extension of that mission.
Sottek said The Adventure Guild will be gathering feedback from listeners before releasing more episodes of the audio tutorial, but he is excited and optimistic about future possibilities.
Those interested can listen to the first episode for free on Anchor, Spotify and Apple Podcasts.
NEW: We've just released our first audio program.

In this tutorial episode, join our narrator, The Guide, and the party to learn how to play Quest.

Listen on Anchor: https://t.co/65t8UO5Iev

Listen on Spotify: https://t.co/BcxbMwNtxu

— Quest (@questrpg) December 3, 2020