Standalone adventures are coming to Starfinder RPG next year
First release is called Junker's Delight.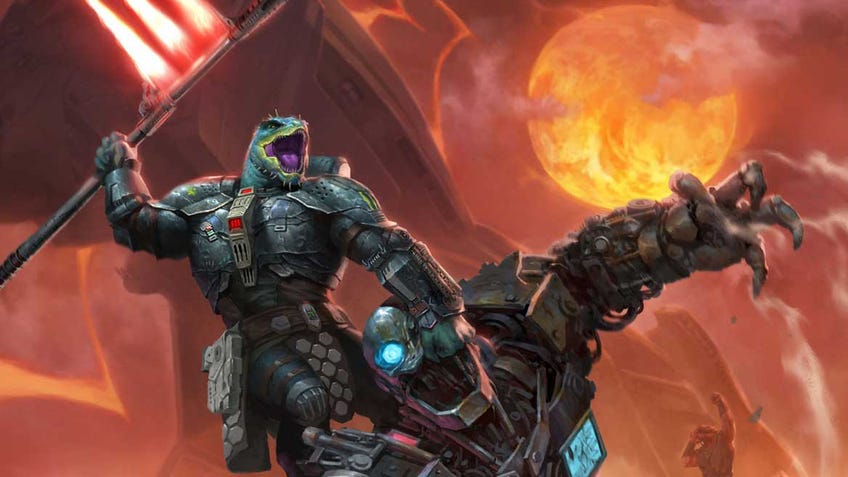 Experience a standalone adventure about searching for wealth on a planet covered in trash in the first standalone adventure for the Starfinder RPG arriving next year.
Previously, the sci-fi roleplaying game has received new story content in the form of Adventure Path volumes - such as the Dead Suns book that sees players investigating a mysterious mining ship and the asteroid attached to it, or the epic military conflict found in Against the Aeon Throne. However, next year the RPG will be seeing the release of a new line of standalone adventures that can be played as one-shots with first-level characters.
Announced in a blog post on publisher Paizo's website, the first of these adventures is called Junker's Delight. The story will have players travelling to the planet of Akiton - which is covered in the debris of crashed starships. Whilst they're there, the players' characters will be searching through the technological graveyard in the hopes of finding riches amongst the rubble.
Starfinder is a tabletop roleplaying game based on the Pathfinder RPG system that sees players becoming characters in a universe containing starships, alien species, otherworldly powers and dangerous creatures. Whilst the core rulebook for Starfinder helps players to create their character - choosing a species and class for them, as well as selecting their abilities and equipment - the Adventure Path books released for the RPG provide the games master with the tools they need to tell a variety of predetermined stories.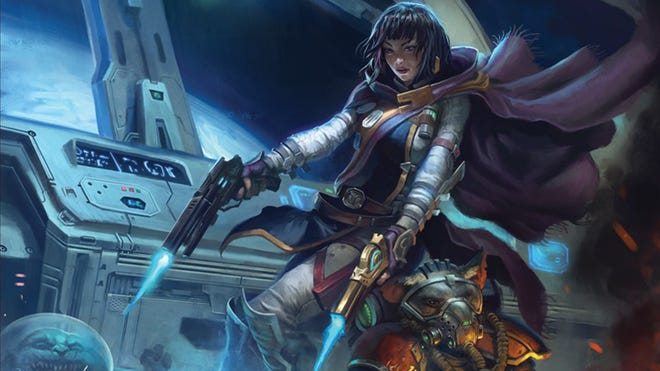 Last week, the publisher of the Savage Worlds roleplaying system, Pinnacle Entertainment Group, announced that it would be receiving classic Adventure Paths from Pathfinder history, starting with 2007's Rise of the Runelords. Releasing alongside the Adventure Path will be a Savage Pathfinder core rulebook, which combines the fantasy RPG and roleplaying system into a single release. There is no confirmation whether Starfinder will be collaborating with Savage Worlds as well.
Junker's Delight is set to be released next June, with another unannounced standalone adventure following in September 2021.
Pazio is also planning to release a new Starfinder Adventure Path on a bimonthly schedule, beginning with Planetfall - which will be the first volume of the Horizons of Vast Adventure Path.