Pathfinder Adventure Paths are coming to the Savage Worlds RPG
Beginning with Rise of the Runelords.
Players will soon be able to experience classic Adventure Paths from Pathfinder history in the Savage Worlds RPG system, with the first entry in the series being the upcoming Rise of the Runelords box set.
Announced in a blog post by Savage Worlds studio Pinnacle Entertainment Group, the tabletop roleplaying game system will be receiving a selection of Adventure Paths from the Pathfinder RPG series. Starting with Rise of the Runelords, a box set featuring all six chapters of the Adventure Path originally released in 2007, the collaborative series will also contain a separate Savage Pathfinder core rulebook that combines the two roleplaying games into one release.
The Rise of the Runelords Adventure Path sees players visiting the coastal town of Sandpoint, whose citizens have recently been attacked by a band of aggressive goblins. Throughout the adventure, players travel across the land of Varisia, gradually uncovering the mystery behind the town's forgotten past.
The Adventure Path received an Anniversary Edition earlier this year which updated the story for Pathfinder 2E, as well as added some extra story and world-building elements. It has not yet been confirmed which version of Rise of the Runelords will be adapted for Savage Worlds.
Pathfinder 2E is a fantasy roleplaying game that has players exploring a fictional world populated by various different peoples and creatures. The most recent sourcebook announced for the RPG was Lost Omens: Mwangi Expanse, which focuses on the region of the Pathfinder world inspired by African folklore.
Revealed during the PAX Online event earlier this year - which is organised by Dicebreaker parent ReedPop - the Mwangi Expanse will follow the launch of the next Pathfinder Adventure Path, Strength of Thousands, that will be based in the same region as the upcoming sourcebook.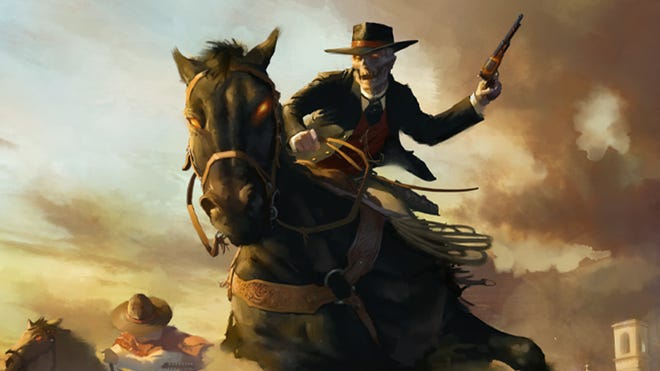 Savage Worlds is an RPG system that does not have a predetermined setting, instead it can be used to build a wide variety of worlds of the GM's own making. Pinnacle has used the system as a basis for several of its own roleplaying games, including Weird West horror RPG Deadlands: The Weird West and a tabletop roleplaying game based on cult-classic sci-fi series Flash Gordon.
The Savage Worlds roleplaying system has previously been partnered with another RPG called Rifts, which is a multi-genre game that takes place in a post-apocalyptic future where different worlds are connected via portals.
A Kickstarter campaign for the Savage Pathfinder core rulebook and Rise of the Runelords box set will launch in mid-January 2021.