Play your favourite Disney baddie with Villainous for £25
It's good to be bad.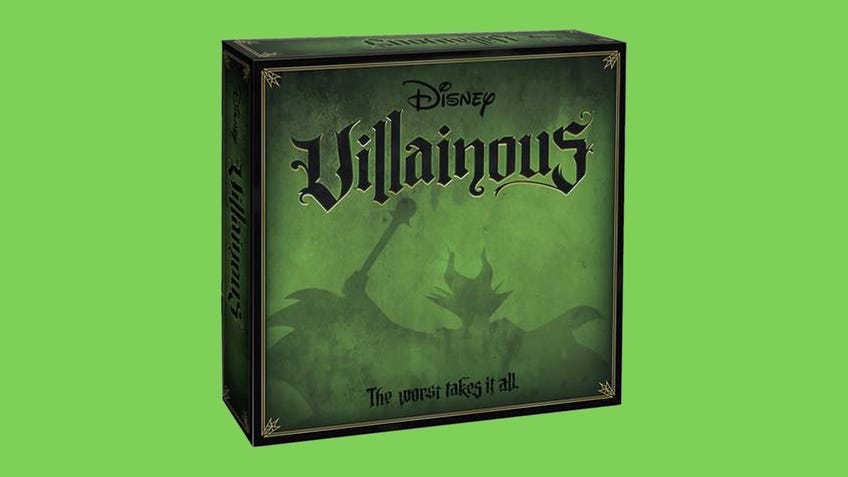 Popular Disney strategy game Villainous is down to £25 at Argos right now. You'll be saving a not-too-shabby fiver on the game.
In Villainous, you each play a Disney baddie striving to achieve their own nefarious ends. Every Big Bad has their own unique set of abilities and goals - all of which include destroying their comparable hero.
For example, as Aladdin antagonist Jafar you'll need to nab the Scarab Pendant, which will get you to the Cave of Wonders, where you can play the Magic Lamp, and get that pesky Genie under your control. Like in the film, one of Jafar's special abilities is hypnosis.
Or you can play Ursula, who defeats heroes with Binding Contracts (can't beat those cursed sea-witch deals), and just like in the Little Mermaid film, is after the magical Trident and Crown.
Other villains to play include Maleficent, Captain Hook, Prince John and the Queen of Hearts.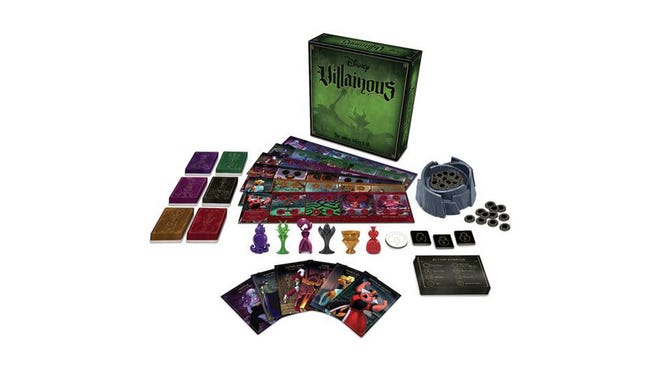 Play-wise, you'll be moving around the board, taking actions and drawing and discarding cards from your hand. You can also play cards from other people's decks to hinder them. The game ends when one of the villains achieves their victory condition.
Best of all, Villainous is straightforward and easy to pick up. For ages 10 and over, it's a devilishly delightful way to introduce gaming to kids and board game newcomers alike. For more experienced players, it holds up as a fun strategy game packed with fun, evil Disney themes - and also includes plentiful opportunities to screw other people over.
Tie-in games can be a real minefield of dissatisfaction and shameless branding. Villainous is definitely not one of those games: it works well as a strategy title, and also leans into its theme in a way both die-hard fans and newcomers will appreciate. Villainous is also absolutely lovely to look it, with exceptional production values - right down to its crystalline meeples.
We recommend it for fans of Disney, light to mid strategy gamers and anyone looking for a fun family game that actually packs a bit of mechanical punch.
You can nab Villanious over at Argos for £25. If you're looking for more tie-in games that aren't godawful check our guide to good board games based on movies.