Steam Digital Tabletop Fest sale includes Scythe, Warhammer, Terraforming Mars and more
Discounts of up to 80% running throughout celebration of digital board games.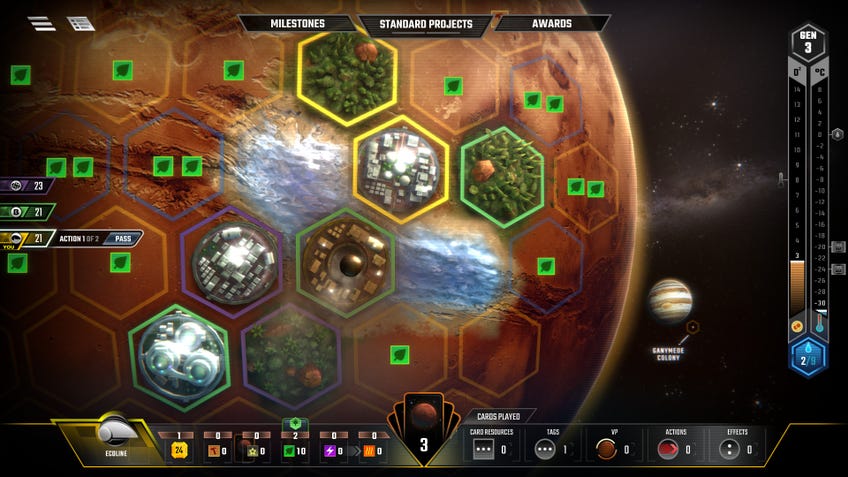 PC marketplace Steam currently has a number of digital board games on sale as part of its Digital Tabletop Festival, knocking a decent chunk off family favourites and modern classics alike.
There are dozens of games included in the deals, ranging from dedicated apps for the likes of Pandemic, Carcassonne and Ticket to Ride through to spin-off games set in the world of Warhammer, as well as digital board game sandbox Tabletop Simulator down to half price.
As well as discounts on individual games, there are a number of bundles based around themes such as adventure games or family-friendly board games that collect together some of the bigger names for an additional saving.
Here are some of the highlights we've spotted in the deals so far, with up to 80% off some games:
The Steam Digital Tabletop Fest sales run until the end of the event on October 26th. As well as the sale, the show also includes a number of demos for upcoming games and sessions with developers and designers of digital board games, including Wingspan creator Elizabeth Hargrave, Gloomhaven designer Isaac Childres and Call of Cthulhu author Sandy Petersen.
Among the six-day festival's schedule of talks and panels, you can catch Dicebreaker's one and only Michael 'Wheels' Whelan speaking to Games Workshop co-founder, Warhammer co-creator and Fighting Fantasy co-author Ian Livingstone about his long career in the gaming industry at 9pm today, October 22nd.