Tabletop games had a record-breaking start to 2020 on Kickstarter, including their biggest-ever month
Gloomhaven sequel Frosthaven raised more money in May than every April campaign combined.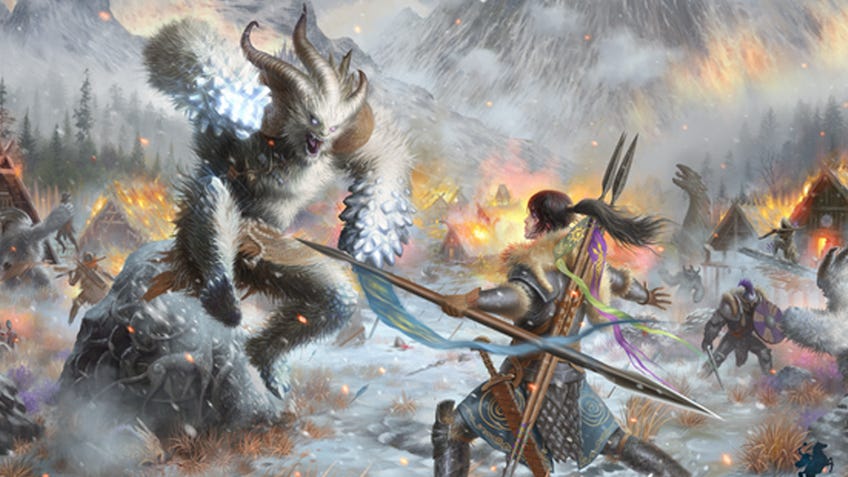 Tabletop games made more money on Kickstarter during the first half of 2020 than ever before, with the record-breaking success of Gloomhaven sequel Frosthaven leading to their biggest-ever single month on the crowdfunding platform.
The impressive achievement comes despite an overall drop-off in the number of projects being launched and successfully funded on the site during the first half of 2020 as the result of the COVID-19 pandemic, a new report from analyst ICO Partners suggests.
ICO CEO Thomas Bidaux observed that the total number of projects launched on Kickstarter in any category saw a steep decline in March, with 2,940 projects launched in 2020 compared to 3.863 during the same month in 2019 - a fall of around 24%. April saw an even sharper year-on-year drop, down 34%, with a similar 30% reduction in May. Things began to show some recovery last month, with June 2020 seeing a comparatively small drop of 10% compared to 2019. According to Bidaux, the total number of Kickstarter projects is at its lowest figure since 2012.
The first half of 2020 was record breaking for tabletop games on Kickstarter - and that's with the covid19 crisis slowing down the number of projects... https://t.co/cd351Kg2SC pic.twitter.com/v1Z4Nu7XtT

— Thomas Bidaux -Working From Home - (@icotom) July 8, 2020
Perhaps unsurprisingly, the number of projects being successfully funded on Kickstarter also fell, down 9%, 28% and 35% year-on-year in March, April and May respectively. This follows a particularly strong start to 2020, with the number of funded projects up more than a fifth in February compared to 2019; a total of 1,607 projects met their target, versus 1,325 last year.
"Spring being an usually strong period for crowdfunding, it shows how much of an impact the pandemic crisis has had in regards to Kickstarter," Bidaux wrote.
The games category - which includes both tabletop projects and video games - saw a less harsh drop between March and June than Kickstarter as a whole. There were more projects launched last month than in June 2019, following similar jumps in January and February. February 2020 saw a particularly significant leap, up to 895 projects from 638 in 2019.
While tabletop games saw a sharp drop in the amount of money pledged in April, May 2020 became the category's biggest-ever month on Kickstarter, with over $33 million raised. One project in particular, Frosthaven, was largely responsible for the record-breaking stat, making almost $13 million alone - over a third of the total figure. According to Bidaux, Isaac Childres' sequel to Gloomhaven raised more money than all of the 200-plus tabletop projects launched in April combined. With over 83,000 backers, Frosthaven became the biggest-ever tabletop project on Kickstarter, overtaking the $12.4 million raised by Kingdom Death: Monster 1.5 in January 2017.
Frosthaven's success contributed to the best six months for tabletop games on Kickstarter to date, with the entire category raising $117.6 million during the first half of 2020 - surpassing the previous record-breaking $95.9 million made during the latter half of 2019. That also means Frosthaven is responsible for more than 10% of the money raised by the entire tabletop category during 2020 so far.
The tabletop games category reflected Kickstarter as a whole, with crowdfunded projects raising more money during the start of this year than the same period in 2019. The amount of money raised - despite the lower number of projects - made the first half 2020 the second-best six-month period for the site as a whole, after the record-breaking end to 2019. Kickstarter projects have made $324 million so far in 2020, just shy of the $337.5 million made at the end of last year and significantly up on the $278.5 million raised during the start to 2019.
"Crowdfunding campaigns on Kickstarter have been affected by the corona-virus crisis, there is no doubt about it," Bidaux concluded. "Fewer projects have been launched across almost all categories, but some are way more affected than others.
"On the flip side, the campaigns that do launch can still perform very well, and it seems that there is no strong effect on campaigns that gets funded, or for projects' ability to become hits.
"The nature of crowdfunding, and the time it takes for a campaign to be put together, means that we might not see the full consequences of the crisis on the ecosystem yet, and as we go deeper into the summer, these trends might change, especially if the effects on the global economy get deeper."