Tabletop Simulator challenger Tabletop Playground launches into Early Access on PC this week
Over 100 mods available off the bat.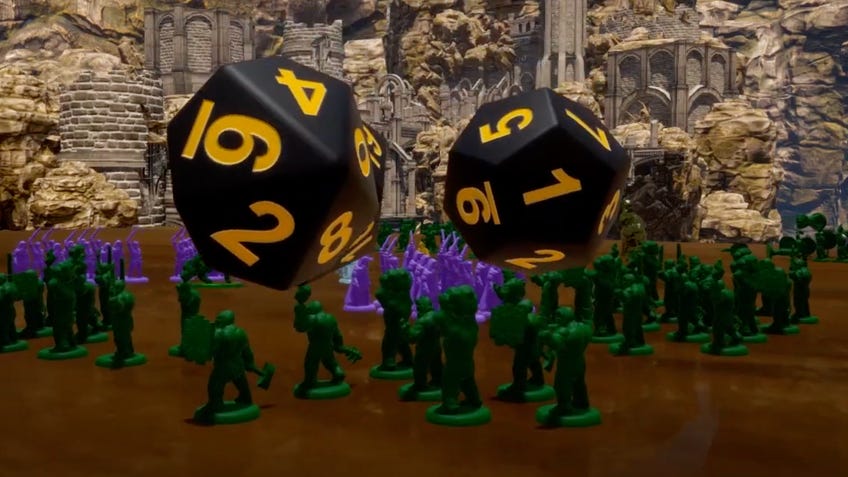 Tabletop Playground, the upcoming rival to digital board game sandbox Tabletop Simulator, has an Early Access price and release date - and it's out on PC later this week.
In broad terms, Tabletop Playground is similar to Tabletop Simulator, giving users a virtual environment in which to play digital board games by moving around cards, tokens, miniatures and other pieces. As well as games played with the basic components included in the app, users can create custom pieces and mods to recreate a number of board games.
The app's creators at developer Plasticity Studios and publisher Modularity Games claim that where Tabletop Playground stands apart from the highly popular app is in its seemingly wider support for user-made mods. Tabletop Playground's mods are hosted on separate mod platform Mod.io, meaning that they can potentially come to other platforms such as mobile and video game consoles in the future, unlike the Tabletop Simulator mods bound to PC platform Steam.
According to the app's creators, more than 100 modes have been created during Tabletop Playground's free open beta, which will be available from the app's Early Access launch. The mods include both fan-made recreations of tabletop titles such as Pandemic and completely original board games.
Tabletop Playground allows up to eight people to play board games online together, as well as allowing people to play in virtual reality thanks to support for VR headsets including the Oculus Rift and HTC Vive. Other touted features include better support for "niche" types of game such as miniatures - with the ability to group together models, measure angles and log dice rolls.
Tabletop Playground will launch into Early Access on Steam this Friday, May 15th. The app will cost $15 (£12), and is only available on Windows PC for the time being.
The Early Access period will last for roughly six months, with future features due to be added including greater support for scripting, additional environments and extra components.