Black Widow is the next Avenger to join Marvel Champions: The Card Game
Teams up with Thor and Captain America in roster of comic-book living card game.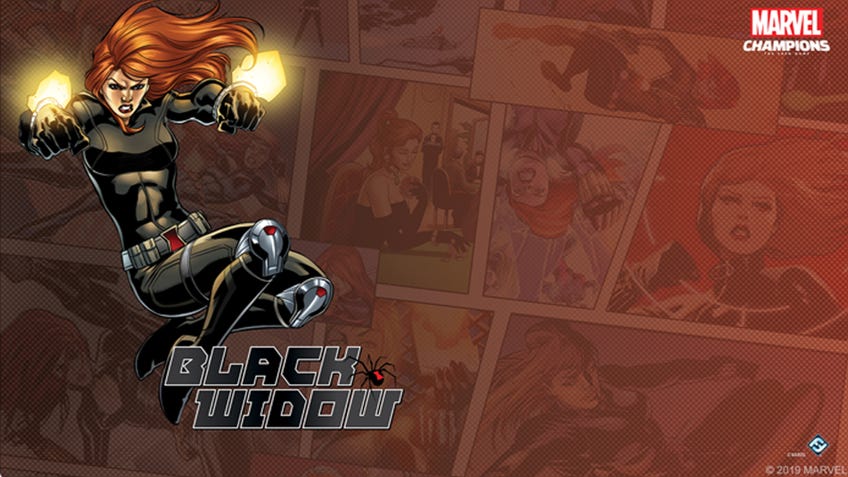 Mysterious S.H.I.E.L.D agent and sometimes Avenger Black Widow is coming to Marvel Champions: The Card Game later this year.
Black Widow has been announced as the latest hero pack expansion for Marvel Champions - which will see the classic character using her wide variety of skills and weapons to help defeat whichever villain players have chosen to face.
As with Marvel Champions' previously released hero packs, including Captain America, the expansion will be its own pre-built set designed to be played with the core game. In the pack will be a collection of event, upgrade and ally cards, including a unique set of preparation cards that are designed to trigger whenever a specific event happens - such as if a certain enemy is drawn or if Black Widow is faced with a particularly perilous situation.
Similarly to the other comic-book heroes featured in Marvel Champions' roster, Black Widow has an alter-ego, Natasha Romanoff, that the player can choose to switch to if they need to heal or use her special ability; which allows for the player to draw an additional card whenever they play a preparation card. Of course, this also means that they cannot attack or use Black Widow's hero ability - which allows the player to deal one damage to an enemy if they trigger a preparation card.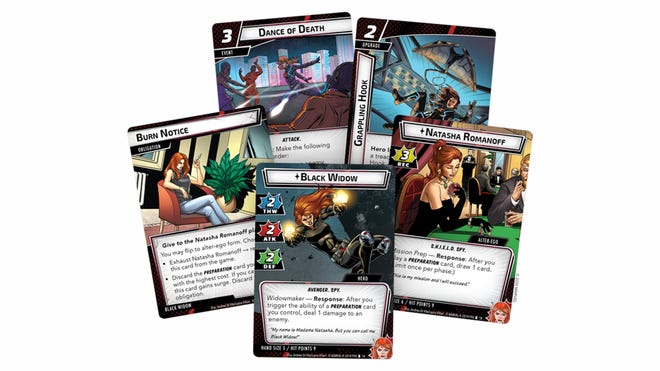 Players will have to be wary of encountering Black Widow's obligation card - which forces the player to exhaust their hero or discard cards - and personal nemesis, Taskmaster, who gains power in relation to how many upgrades the player currently controls.
Most of Black Widow's cards are tied into her unique preparation mechanic, including her various allies and upgrades, which means that other players cannot benefit from them. However, a strong focus on stacking upgrades and the ability to quickly respond to threats makes Black Widow quite the formidable force.
Black Widow will follow iconic thunder god Thor, who is also coming to the living card game sometime this quarter. Black Widow will arrive later this year in a hero pack priced at $14 (£10).