Catan is the cheapest it's ever been on Amazon US for Black Friday
With a number of expansions and Game of Thrones spin-off also on sale.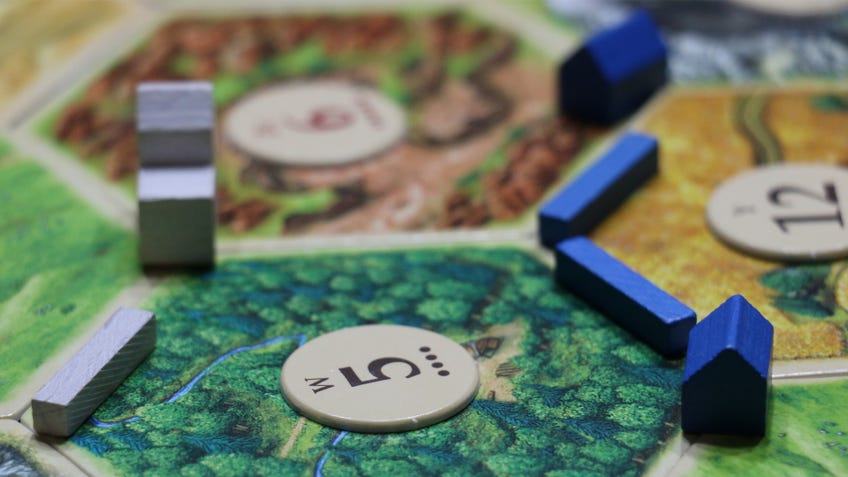 Tabletop classic Catan - formerly known as The Settlers of Catan - is the best price it's ever been on Amazon US as part of the online retailer's board game deals for Black Friday 2020.
The original Catan is currently $24.69, 55% off its $55 RRP and the lowest price it's ever been direct from Amazon, according to price tracker site CamelCamelCamel.
As well as the base game, several Catan expansions are also on sale, including the 5-6 Player Extension, which is almost half price at $15.49, and both the Seafarers and Explorers & Pirates expansions reduced to $34.99 from $55.
Standalone spin-off entries in the Catan series also make an appearance in the discounts, with the kid-friendly Catan Junior 50% off at $14.99 and A Game of Thrones Catan - which swaps the sheep-filled island for the frozen wall of Westeros - down to $47.49.
The Catan offers are part of an Amazon Black Friday sale that includes other games published by Asmodee - the board game giant that owns Catan Studio, as well as labels including Fantasy Flight Games, Z-Man Games, Space Cowboys and Days of Wonder.
Among the other deals is the chance to grab 7 Wonders Duel, the two-player successor to the civilisation-building card game, for $20.99, or 40% off. Meanwhile, Cities of Splendor, the expansion to the card-collecting hit, is down 30% to $27.99.
Pandemic dice game Rapid Response is reduced by 30% to $13.89, while another fast-playing version of a beloved board game, Ticket to Ride: New York, is discounted by the same amount to $13.99.
The Amazon Asmodee sale will run until Black Friday, November 27th. You can stay up-to-date with the latest Black Friday 2020 board game deals on our roundup page.