Catan is under £18 on Amazon UK, the classic board game's best price yet
Wood for cheap.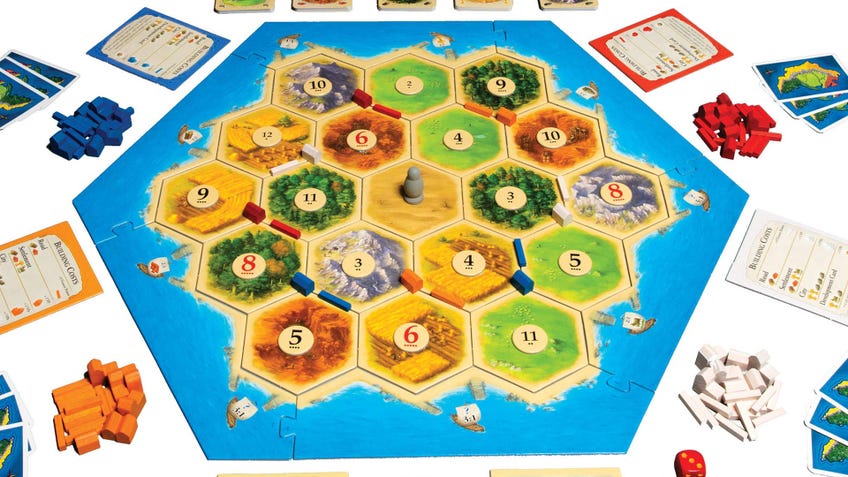 Board game classic Catan is currently under £18 on Amazon UK, the lowest price to date for the hugely popular tabletop title.
The drop in price means Klaus Teuber's enduring game of trading and building can be picked up for less than half of its RRP. It was previously reduced to around £23 last month - the best price Amazon UK had offered for the game to date - but has since fallen another fiver to £17.95 at the time of writing.
For that, you'll nab the fifth edition of Catan - formerly known as The Settlers of Catan - which includes wooden pieces in place of the plastic tokens in past versions. The deal includes the base game, which plays with three or four people, and you'll want to check if any expansions you pick up in the future are compatible with the revised edition.
Catan has become a modern classic in the 25-plus years since its release in 1995, picking up board game's biggest award - the Spiel des Jahres - and going on to sell more than 30 million copies, with celebrity fans including Frozen actor Kristen Bell and pop star Carly Rae Jepsen. In the game, players collect resources gathered by rolling dice before trading them to purchase settlements and roads, gradually expanding their reach across the fictional island and jostling with their opponents for space.
The Catan deal on Amazon UK doesn't appear to be connected to a time-limited sale, suggesting the price should remain low for the time being. The board game is yet to see a similar price cut on Amazon US, where it currently costs $43 despite having seen a discount to under $25 last November.