Catan plushies let you snuggle with a cuddly piece of wood or brick
The softest stone.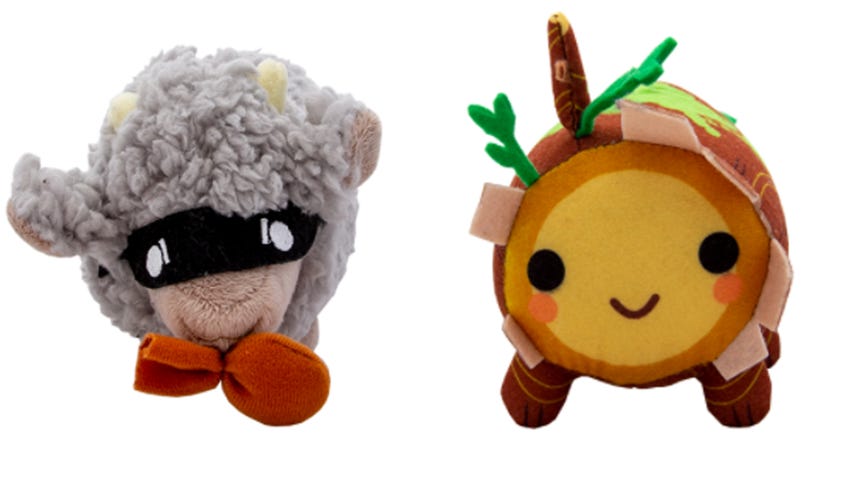 Fans of Catan can now cuddle a cute version of their favourite resources with an upcoming collection of soft toys based on the tabletop classic.
Representing each of the different available resources found in the family board game, the Catanimal Sprite Plush Collection includes adorable incarnations of a brick, a bushel of wheat, a log, a piece of ore, a sheep - arguably the most ordinary toy in the collection - and what looks like some sort of masked sheep. (Possibly to represent the game's thief token?)
All the cuddly resources have little smiling faces, with their designs ranging from humanoid - sort of - to more abstract shapes.
Introducing the Catanimal Sprite Plush collection — coming Jan. 29!

You can go ahead and SQUEEE! pic.twitter.com/7fWvtMCpQx

— CATAN - Official (@settlersofcatan) January 4, 2021
Catan - originally called Settlers of Catan - is a board game for three to four players that sees competitors attempting to gather the most victory points by acquiring resources in order to build various structures. Players have the option at the start of the game to place a settlement on two of the different hex tiles that make up the board, with those tiles offering any settlement owners a certain type of resource.
The game then continues with players taking turns to roll two dice, with the settlements on the corresponding numbered tiles receiving the appropriate resources. Players can attempt to trade resources with one another or with the ships docked at the ports found in each corner of the game board.
Other than building structures, players can acquire victory points by purchasing development cards and constructing the longest uninterrupted road. The first player to gather 10 victory points is named the winner.
The reveal of the Catanimal Sprite Plush Collection follows the announcement that Catan is getting its own line of footwear inspired by the game's themes and overall design. The shoes are being launched by Plainview in the US sometime this year.
A Catan-themed beer from a Dutch brewery company called Tool Beer was also unveiled last year. The label for the can showed the box art for Catan - alongside imagery from its Seafarers expansion on the non-alcoholic version - and was entitled Catan: The Beer. Catan Studio has since told Dicebreaker that the beer is not an officially licensed product, claiming that Tool Beer had allegedly used the game's art and logo "without our knowledge or permission".
The Catanmial Sprite Plush Collection will be available from January 29th, with each plushie costing $18 (£18).