Yu-Gi-Oh! fans, here's your chance to win over £230 of cards and prizes for the TCG!
No trap cards here.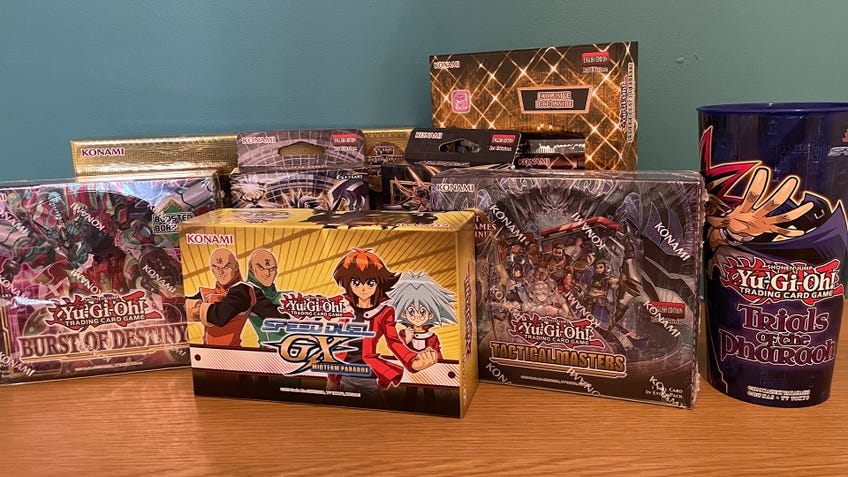 If you're a fan of Yu-Gi-Oh!, this could be your lucky day! We've got a whopping bundle of Yu-Gi-Oh! TCG prizes worth hundreds of pounds to give away on Dicebreaker.
Thanks to Yu-Gi-Oh! maker Konami, we've got a collection of cards, boosters and structure decks from some of the trading card game's latest releases, along with some other goodies - and the whole lot will be won by one lucky person. All in all, the bundle is worth over £230 RRP!
I'm sure you'd just like to know exactly what's up for grabs, so here you go:
Legendary Duelists: Season 3 box
Structure Deck: Dark World box
Tactical Masters booster box (including 24 booster packs)
Speed Duel GX: Midterm Paradox box
Burst of Destiny booster box (including 24 booster packs)
Structure Deck: Cyber Strike box
Maximum Gold: El Dorado box
Trials of the Pharaoh plastic cup
All you need to do to be in with a shot is enter the competition via the widget below. Full terms and conditions can be found on the competition page.
Entries will be open until midnight on next Wednesday, March 22nd. We'll pull a winner once entries close and have their prize in the post shortly after. Good luck!
Dicebreaker X Yu-Gi-Oh! competition