Grab Tabletop Simulator for 50% off on PC to keep your board game group going over the internet
Including the four-pack bundle.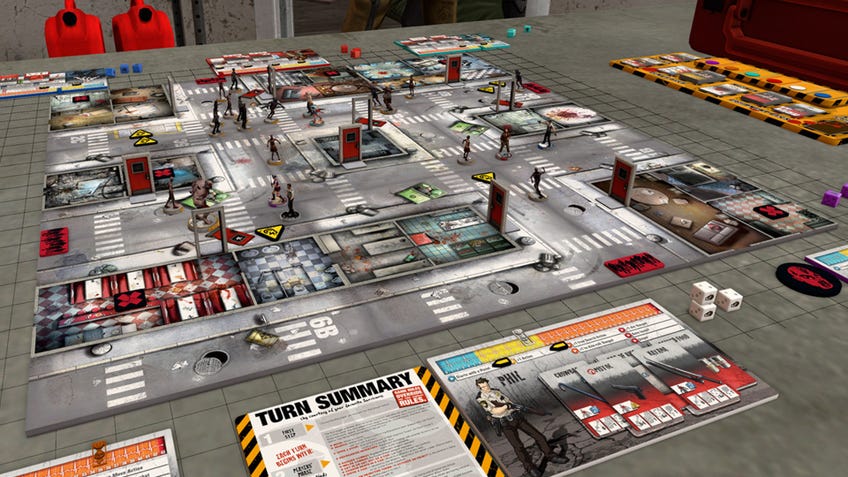 Tabletop Simulator, one of the best ways to play board games online with friends, is currently half price on digital PC store Steam.
Tabletop Simulator is a digital board game sandbox, allowing users to spawn all manner of components - cards, pawns, dice and more - onto a virtual table.
Players can then drag these pieces around, shuffle decks of cards and roll dice, letting you enjoy a variety of board games together in the shared space or even play Dungeons & Dragons online - or another tabletop RPG or miniatures game - by creating figures, terrain and other more advanced setups.
While Tabletop Simulator comes with a selection of generic pieces that players can play with, the PC app hits its stride in the vast amount of DLC and mods available, which recreate thousands of different board games with often mind-blowing amounts of detail and even custom coding that automates some of the games' setup and rules.
As well as official DLC for games such as the acclaimed Wingspan and Scythe - two of the best board games of recent years in many players' opinions - Tabletop Simulator's Steam Workshop features a staggering number of user-made mods for popular board games such as the epic fantasy legacy board game Gloomhaven, horror board game Betrayal at House on the Hill, party board game Codenames and many more.
You can also check out upcoming board game releases on Tabletop Simulator thanks to playtest versions of brand new games uploaded to the app's library. Recent examples include Oath: Chronicles of Empire and Exile from Root creator Cole Wehrle, two-player game Lawyer Up and the psychedelic Cosmic Frog, which the Dicebreaker team checked out earlier this year.
While Tabletop Simulator is normally £14.99, it's currently 50% off on Steam, down to £7.49. The app's four-pack bundle - ideal if you're looking to move your whole board game group online - is also half price, down from £44.99 to £22.49 for four copies of the game. That makes each copy just £5.62.
The Tabletop Simulator Steam sale will end on April 7th.