Enjoy a cursed commute with new Call of Cthulhu RPG supplement Dead Light and Other Dark Turns
Highway to Hell.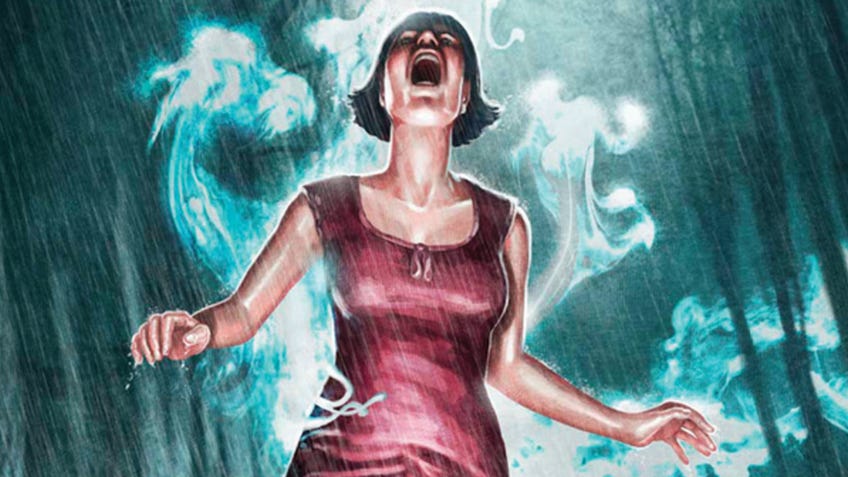 Chaosium has released a new digital adventure supplement for the Call of Cthulhu 7E RPG, titled Dead Light and Other Dark Turns.
It comprises a revamped version of adventure Dead Light, including illustrations and minor improvements, as well as brand new story Saturnine Chalice. The book also features six "story seeds" for the Keeper (Game Master) to develop.
The unknowable horror in this instalment of Call of Cthulhu appears to be driving. Set in the 1920s, the new road network allows for access to all sorts of hidden secrets.
In remade adventure Deadlight, a chance encounter with a distressed woman unveils a hideous crime. The original campaign is well known for its survival horror aspects, and takes place during a storm. Although there's plentiful investigation to be getting on with, the main goal of Deadlight is literally to survive the night. The Keeper controls the Dead Light itself, and can choose when to direct it at the players.
Meanwhile, in adventure Saturnine Chalice, a faulty fuel gauge leaves you stranded on a lonely road, creative director Mike Mason told Dicebreaker. The nearest town is miles away, but a large house sits nearby. Inside the house, almost nothing is as it seems. At some point in the past, "something" happened there. Now, "something" dwells inside and it's up to the players to uncover it.
In addition, one Dead Light and Other Dark Turns story seed instalment features a roadside attraction that has links to the Dreamlands, Mason added, while another places the investigators in a seemingly never-ending journey.
Both campaigns work as one-shot adventures, or can be placed into an ongoing campaign. All campaigns and seeds are designed to be integrated with the Call of Cthulhu: Keeper Rulebook or the Call of Cthulhu Starter Set.
New adventure supplement Dead Light and Other Turns is available at the Chaosium store for $6.99 (£5.31).
Publisher Chaosium is currently working on multiple projects for 2020, including an update of its RPG Mansions of Madness, a second edition of Harlem Unbound, new editions of Malleus Monstrorum and Cthulhu by Gaslight.