Pandemic: Patient Zero is the first in a series of novels based on the co-op game
Originally intended to be revealed in Spring 2020.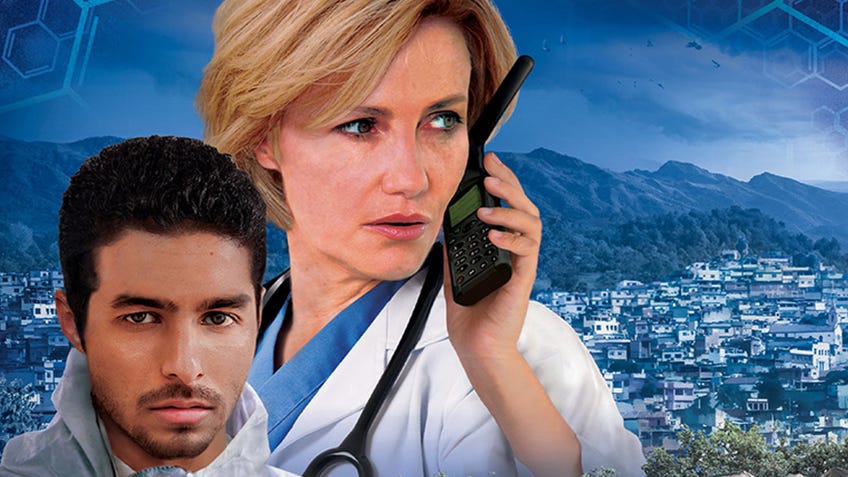 The first entry in a series of books based on the classic board game series, Pandemic, has been unveiled as Pandemic: Patient Zero.
After an initial announcement last year, the upcoming series of novels based on the co-op board game will begin with Patient Zero, a book following the adventures of a freshly recruited epidemiologist as he travels to South America to investigate rumours of a newly discovered virus.
The book's protagonist is Bodhi Patel, a member of an elite team of disease fighters who have been tasked with gathering intel on a mutated virus. Clues point to the source of the virus being located in an area controlled by a "local warlord", which Bodhi must travel to in order to complete his mission. Pandemic: Patient Zero was written by Amanda Bridgeman, the author behind The Subjugate and The Sensation, which were both recently optioned for future television adaptations.
Marc Gascoigne, a publisher at Aconyte - the company responsible for releasing the upcoming novel - revealed that Patient Zero was finished and originally intended to be announced last year, before the COVID-19 pandemic resulted in multiple countries going into lockdown. "Patient Zero was completely written and about to be announced in early Spring 2020 when… well, we all know what happened next," said Gascoigne, "Even with a message as positive as the one enshrined in the game and the novels, the timing wasn't right."
Since the initial reveal date, Gascoigne confirmed that Patient Zero has been "updated" in order to "truthfully and respectfully" represent health workers and their efforts in the field.
Pandemic is a beginner board game for two to four players focused around a team of epidemiologists who must work together in order to cure four different diseases. Designed by Matt Leacock - who is also co-creating a co-op title about environmentalism called Daybreak - Pandemic challenges players to efficiently use their actions to travel around the world and find the information they need to create cures, all whilst attempting to prevent outbreaks from occurring. Players win the game if they manage to cure all four diseases before they run out of cards or the world suffers from too many outbreaks.
The studio behind Pandemic is Z-Man Games, a publisher that's otherwise best known for releasing the tile-laying game Carcassonne and the Pandemic Legacy series.
Asmodee, the parent company of Z-Man Games, is seeing several other franchises also being adapted into book series by Aconyte - including the unique deck game Keyforge and horror board game Zombicide.
Pandemic: Patient Zero is set to be released sometime this September, with two more novels based on the tabletop series planned for publication next year.