Root fans can now play the digital version of the game on PC
Vagabond with friends online.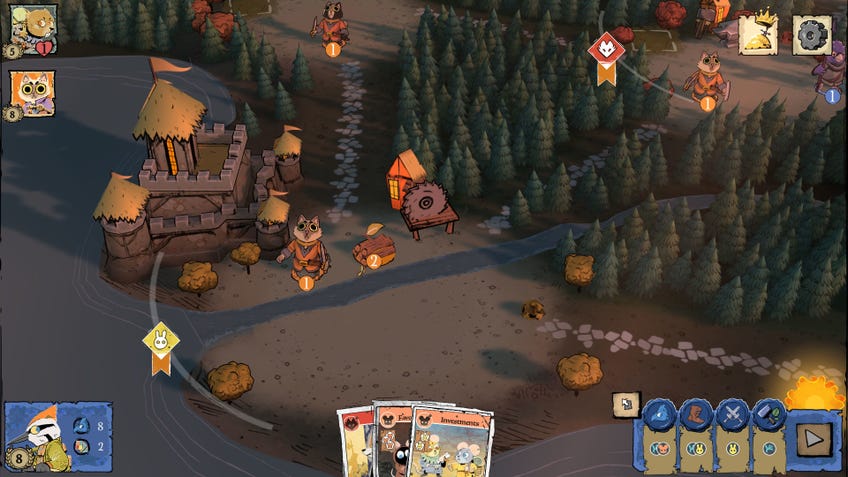 As of today, the game of woodland might and right - Root - is now available to play in digital form on the PC video game store, Steam.
The Root digital board game sees two to four players choosing between various parties in a war that will decide the fate of the Great Woodland. This video game version of Root features the four core factions found in the original - the tyrannical Marquise de Cat, squabbling Eyrie Dynasty, rebellious Woodland Alliance and mysterious Vagabonds - each offering their own unique gameplay styles and goals. As in the board game, players compete to achieve their faction's objectives first, all whilst fending off interventions from their opponents.
In this digital version of Root, players can either challenge their friends online or via a local split-screen mode - meaning that multiple players can use the same PC system to play against one another. There's also a single player mode, wherein the player can challenge the video game's AI to a match.
The original Root is an asymmetric board game - which means that each player has a different objective and play-style depending on what faction they play as - that's widely regarded to be one of the best board games of all time. Whether players choose to take control of the resource management based Marquise faction, the push-your-luck Eyrie Dynasty, strategy-driven Woodland Alliance or quest focused Vagabonds, they will have an entirely different experience with each faction they play.
Root - the board game version - was created by Cole Wehrle, who is also known for designing last year's Pax Pamir: Second Edition and is currently set to release his next game - Oath: Chronicles of Empire & Exile, which he described as being a "game that has a memory and persistent character" during an interview with Dicebreaker.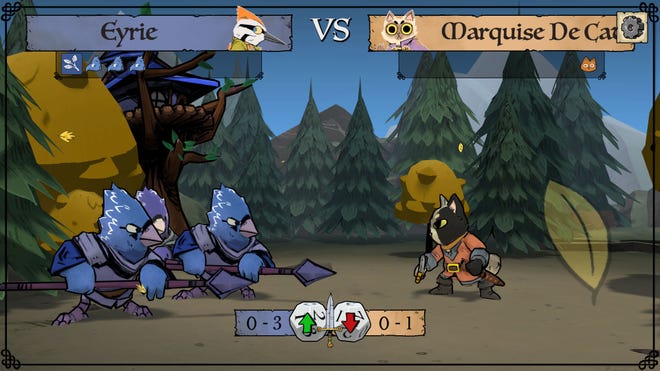 The digital version of Root was developed and released by Dire Wolf, a publisher best known for co-creating Clank! A Deck-Building Adventure and the Raiders of the North Sea video game. It also was recently revealed that Dire Wolf would be making the first original board game based on Dune in over 40 years - a deckbuilding game called Dune: Imperium.
Root is currently available in early access on the Steam store - meaning that this is not the final version of the game, and there will likely be updates in the future - for a retail price of £11 ($14).