Vampire: The Masquerade's Summer of Blood bundles bite up to $150 off the gothic RPG
A bloody good deal.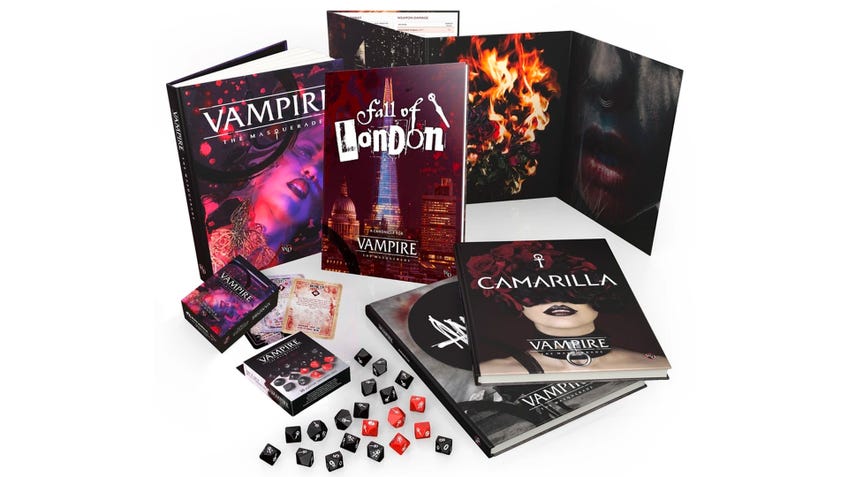 Three new bundles have been launched for Vampire: The Masquerade, saving new players and fans looking to complete their collection up to $150 off the World of Darkness RPG's core rulebook, supplements and accessories.
The Summer of Blood bundles range from a collection of supplements and accessories to the very last chance to grab Vampire: The Masquerade V5's limited-edition Luxury Edition at a major discount.
The Summer of Blood Supplement Bundle brings together the Camarilla, Fall of London and Anarch sourcebooks with the RPG's official dice set, storyteller screen and Discipline and Blood Magic card deck, which helps GMs and players to easily track powers, rituals and abilities during sessions. Separately, the books and accessories would cost over $230/£160, but the bundle more than halves the price to $115/£80.
The separate Summer of Blood Bundle includes all of the supplements and accessories in the above bundle, alongside the core rulebook for Vampire: The Masquerade's latest fifth edition. Individually, the collection would usually set you back close to $300/over £200, but the Summer of Blood deal saves $150/£100 by bringing the price down to $144/£100.
The final Summer of Blood bundle is limited to just two copies, offering the very last copies of Vampire: The Masquerade V5's Luxury Edition. Only 500 limited-edition copies of the core rulebook were produced, which featured a hand-crafted, hand-numbered leather front cover finished in gold and metal, with a certificate to prove its authenticity. (The inside of the book is the same as the regular version - you're paying for the fancy outside.)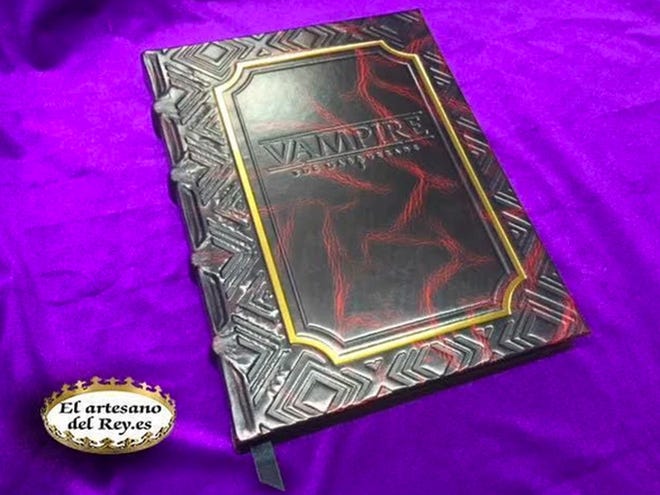 The Luxury Edition bundle includes everything else in the Summer of Blood bundle, including a regular edition of the core rulebook so you don't have to risk spilling coffee over the premium one. As you'd expect, it still doesn't come cheap - expect to pay $717/£500 for the two-of-a-kind bundle. That saves around $300/£200 off its usual £700/$1,000-plus price tag, though, so you'll still save a chunk of change if you're after an opulent way to show your VTM fandom.
All three of the Vampire: The Masquerade bundles are exclusive to Modiphius' online store, and will be available until the end of June.