Pathfinder Nexus' open beta brings the RPG that much closer to digital D&D parity
Free accounts can create and save up to seven discrete characters.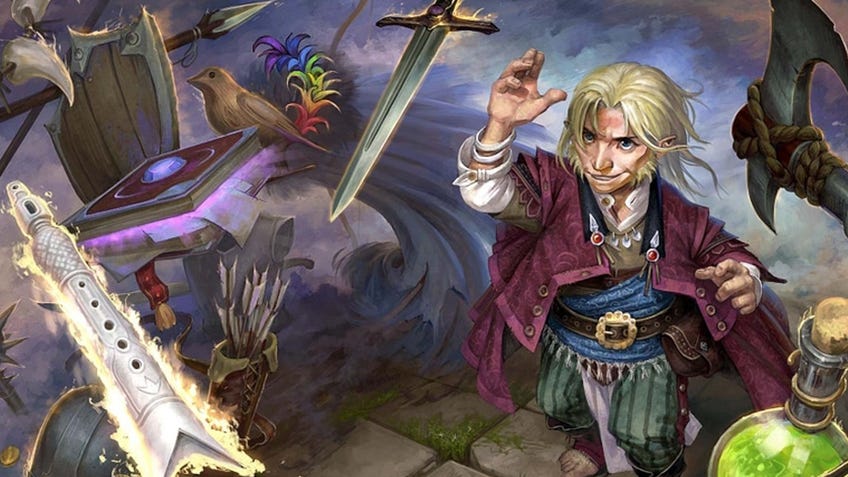 A new suite of digital tools from tabletop platform Demiplane wants to make the lives of online-only Pathfinder players a little bit easier. Pathfinder Nexus just launched in open beta, allowing anyone to take advantage of character creation tools and a robust rules compendium.
Pathfinder Nexus has existed in a closed alpha since at least last year as Demiplane, a digital platform that creates third-party tools for playing tabletop RPGs online, worked with publisher Paizo on a suite catered towards the 2nd most popular fantasy title in the space. The open beta allows free account holders to create and manage up to seven characters while keeping unlimited access locked behind the subscription paywall.
Players will be most interested in the character creator, which guides you through the process and supports 22 distinct classes - and all the associated backgrounds, traits and other options. It creates an account-bound sheet at the end that can be shared with other players and the campaign's facilitator. Character sheets also use Demiplane's "click-to-know" system, which displays tooltips for all items, abilities, stats and other rules text on a character sheet - no need to scour a sourcebook or keep 27 tabs open each session.
The digital toolset, built on Nexus' title-agnostic foundations, includes a full rules compendium that can be perused outside of the character sheet, along with what seems to be Paizo's full library of digital adventures, sourcebooks and other Pathfinder paraphernalia. Demiplane's site claims all digital books purchased on their website will award a free PDF version through Paizo, while digital books previously purchased elsewhere will earn players a discount on its Demiplane version.
Demiplane has strove to grow its reputation as tabletop communities increasingly adopt, and in many instance champion, digital play. The company previously hired some serious designers and digital tool engineers and published support for a number of popular titles include Vampire: The Masquerade, Avatar Legends, the Alien RPG and Marvel Multiverse RPG.
When the Nexus toolkit was announced earlier this year, chief development officer Adam Bradford explicitly noted that Demiplane would file any mention of Dungeons & Dragons and its direct influence from their products. This disavowal came during the height of the OGL debacle, which further colours Pathfinder's invitation into Demiplane's ranks.
Pathfinder Nexus does not yet boast the suite of features that D&D Beyond offers its players, but the adoption of one of the most popular third-party platforms signals Paizo's commitment to stay in touch with how its players come to the table. Demiplane did not provide a date for Pathfinder Nexus' eventual full release. More information can be found on the toolkit's official launch page.