Call of Cthulhu's first box set is being 'remastered' for the horror RPG's 40th anniversary
Classic collection will reprint roleplaying game's original box set and five supplements.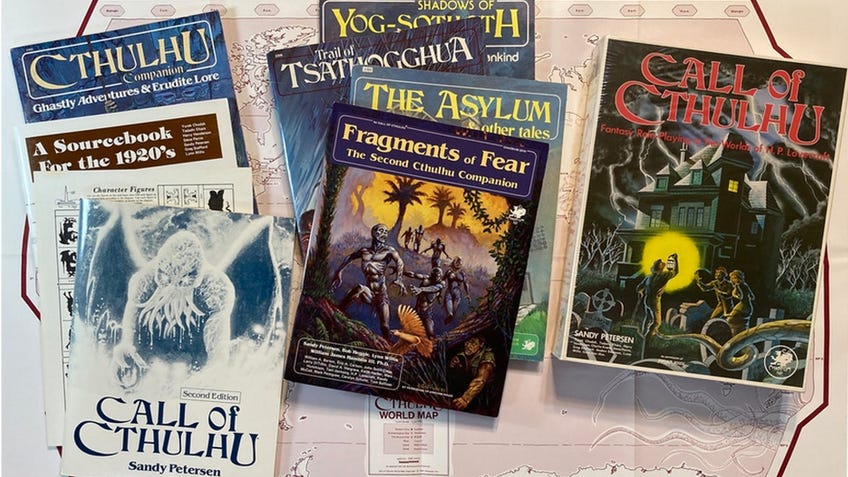 Horror RPG Call of Cthulhu is marking its 40th anniversary with a remastered collection of the seminal roleplaying game's earliest box set and supplements.
The Call of Cthulhu Classic set will include a reprinting of its second-edition core rulebook, as well as A Sourcebook for the 1920's - which is exactly as it sounds, detailing the early 20th-century setting of the game - and a set of card character figures to use as standees.
The new collection will also include five of the game's earliest supplements, ranging from globetrotting campaign Shadows of Yog Sothoth and seven-adventure collection The Asylum & Other Tales to the Cthulhu Companion, which includes additional lore, rules and four extra scenarios, and Fragments of Fear, which similarly includes a mixture of background detail on the Lovecraftian monsters of the game along with a bonus scenario. The fifth supplement in the set is Trail of the Tsathogghua, a mini-campaign comprising two linked adventures and a third standalone scenario.
Call of Cthulhu publisher Chaosium described the upcoming collection as replicating the original look of the books while "remastering" their formatting. Several of the supplements will include additional content by the original authors drawn from other releases, making them slightly more comprehensive versus the older editions.
The Call of Cthulhu Classic box set will see a Kickstarter launch this Friday, July 2nd. Chaosium said that the remastered books and boxes are already "ready to print", meaning digital versions will be sent to backers within a week of the campaign's completion and the physical editions should be printed and shipped shortly afterwards.