New edition of Mansions of Madness brings the classic collection of haunted house stories back to Call of Cthulhu RPG
Two revised classic scenarios and three brand new adventures.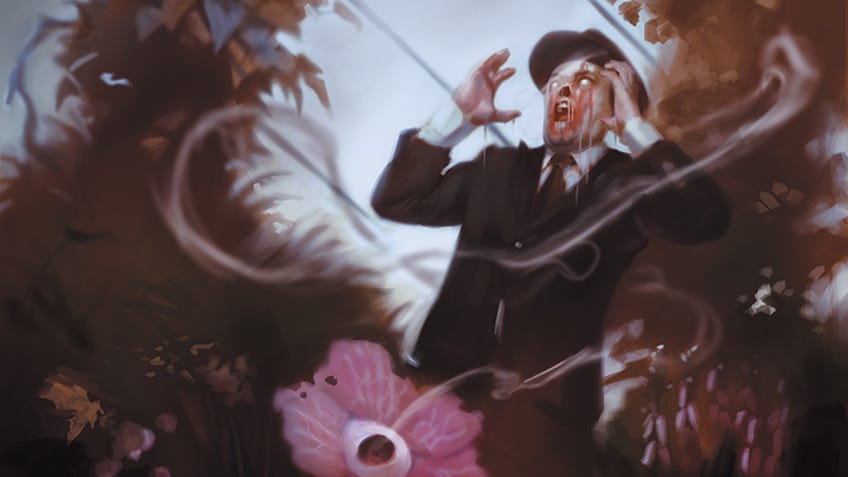 Call of Cthulhu sourcebook Mansions of Madness is returning to the seventh edition of the horror tabletop RPG in a new edition.
Originally released 30 years ago, Mansions of Madness - not to be confused with the later Arkham Horror Files horror board game of the same name - is a collection of adventures for the Call of Cthulhu RPG set in a variety of haunted houses and other afflicted abodes.
The new edition of Mansions of Madness for Call of Cthulhu 7E includes two revised versions of classic adventures from the original book: the investigation of suspicious businessman Mister Corbitt and the search for the owner of a cursed home in The Crack'd and Crook'd Manse.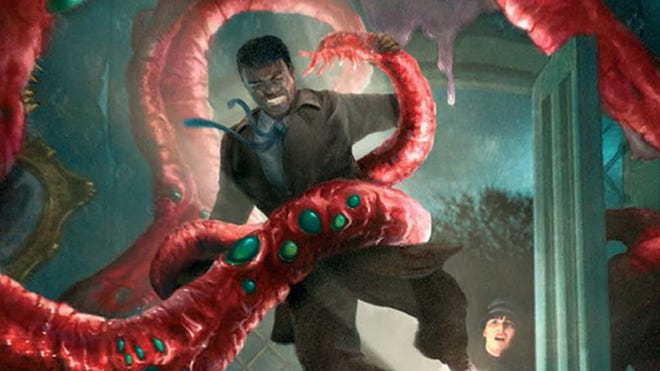 Mansions of Madness: Vol 1 - Behind Closed Doors adds in three brand new scenarios - The Code, The House of Memphis and The Nineteenth Hole - concerning a manor filled with bizarre happenings, the disappearance of a magician and a golf course responsible for a number of unexplained events respectively.
Each of the scenarios can be played as standalone encounters across up to three sessions, or linked into a mini-campaign set across the decade of the 1920s. The adventures are designed for up to six players, plus the Keeper.
The new edition of Mansions of Madness is out now in PDF form, with a hardback print version of the 224-page sourcebook due for release in September. The digital edition is $20 (£16), while the print book will cost twice that. You'll need either the full Call of Cthulhu 7E core rulebook or the tabletop RPG's starter set to play - the book can also be tackled in spin-off Pulp Cthulhu.