Root digital is releasing on mobile later this month
Not a hard cell.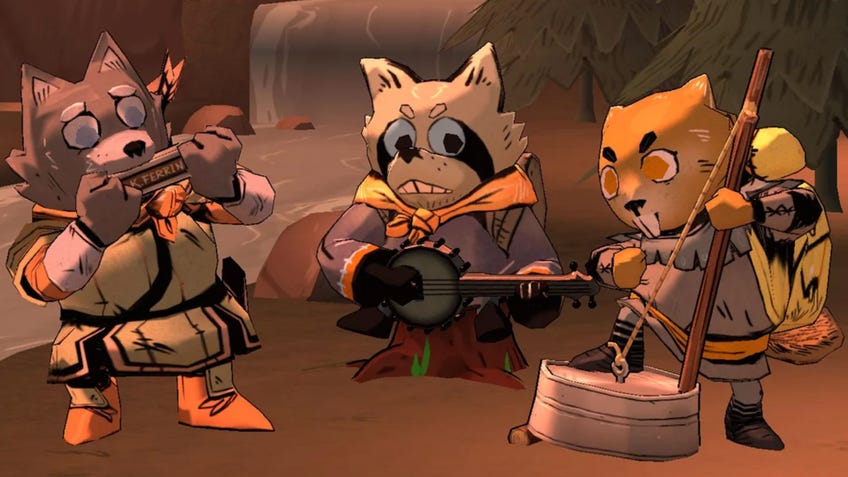 The digital version of Root, the beloved board game about woodland warfare, is getting a mobile release later this month.
Currently available on PC, Root digital sees one to four players assume the role of a faction in the middle of an intense skirmish over a bountiful forest. As in the tabletop version, players can choose to represent either the industrious Marquise de Cat, the quarrelling Eyrie Dynasty, the rebellious Woodland Alliance or an opportunistic Vagabond.
Being an asymmetric game - meaning that players will have different objectives and abilities for each faction they play as - the experience of Root digital will change significantly depending upon which group they control. Whereas the Marquise de Cat involves a lot more resource-management and building mechanics, playing as the Eyrie will have players balancing push-your-luck elements.
The Root digital version translate's the original's artwork - created by Kyle Ferrin, the artist behind the Vast series of board games and deckbuilding game Fort - into a 3D graphical style, with animated sprites for each of the factions' meeples. Players can challenge each other online, set up a local multiplayer game or face the video game's artificial intelligence.
Designed by Cole Wehrle, the creator of Pax Pamir and the upcoming board game Oath: Chronicles of Empire and Exile, Root is considered to be one of the best board games of the modern era. Featuring mechanics that encourage player interaction and multiple playthroughs, Root was also made into a tabletop RPG after a successful Kickstarter campaign last year.
Dire Wolf is the developer and publisher behind Root digital, having previously co-created deckbuilder Clank! and digital versions of board games such as Raiders of the North Sea. The company is currently working on a deckbuilding game called Dune: Imperium, inspired by the upcoming film adaptation of the sci-fi novel series by Frank Herbert.
Root digital is set to release on both Android and iOS on September 24th, with cross-platform play enabling all players, including those on PC, to challenge each other.