Wingspan's digital version is landing on PC next week
Open wingdows.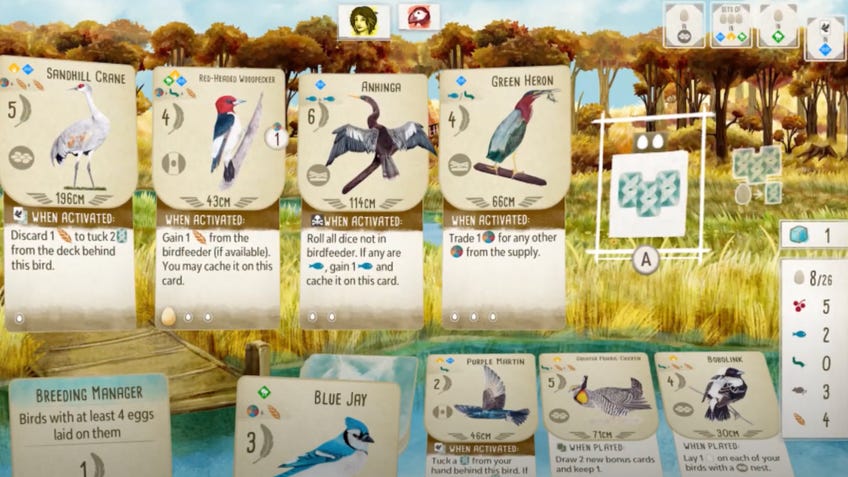 The PC version of last year's bird-baiting board game Wingspan has been given a release date - and it's out next week.
Announced in a new teaser trailer, the digital version of Wingspan will be released on PC on September 17th. The video game was originally set to launch earlier this year, with a demo of the PC version available since May.
In the digital version of Wingspan - as in the tabletop original - one to five players attempt to attract as many rare species of bird as possible to their habitats. As bird enthusiasts, or ornithologists, players must prepare their habitats to fit the requirements of each species they want to attract, with every new bird nest opening up opportunities to lure in other breeds.
The video game version of Wingspan features detailed graphics of each of the different species of bird - from the Spotted Towhee to the Savannah Sparrow - which are animated to spread their wings and dip their beaks throughout the game. Players can challenge their friends to play via local or online multiplayer, with options for a solo game mode and co-op play as well.
In the board game, players take turns to place food, acquire eggs or to attract new bird breeds into their habitats. As an engine-building game - where gaining elements helps to unlock new options and greater abilities - Wingspan sees players working towards acquiring points. Whichever player has the most points by the end of the fourth round, granted by collecting certain sets of bird species, becomes the winner.
Wingspan was created by Elizabeth Hargrave, whose interests in wildlife and nature inspired her to design a game around ornithology. The game was widely acclaimed following its release and was awarded the coveted Kennerspiel des Jahres in 2019. The designer's second board game, Mariposas, was released earlier this year. Mariposas sees two to five players migrating Monarch butterflies to North America for the spring season, with opportunities to score points through placing butterflies and hatching eggs.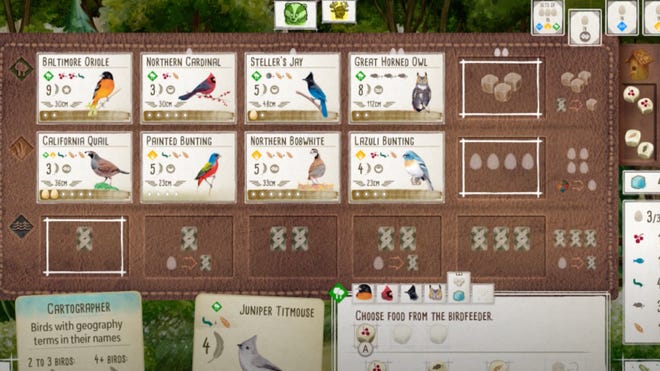 A Nintendo Switch port of Wingspan digital was announced alongside the PC version in May and was also given an initial spring 2020 release date. Developer and publisher Monster Couch is yet to confirm a new release date for the Switch version.
The PC version of Wingspan digital will be available on the Steam store from September 17th, with a retail price yet to be determined.