Try Wingspan for free with the acclaimed board game's PC demo
Don't beak the bank.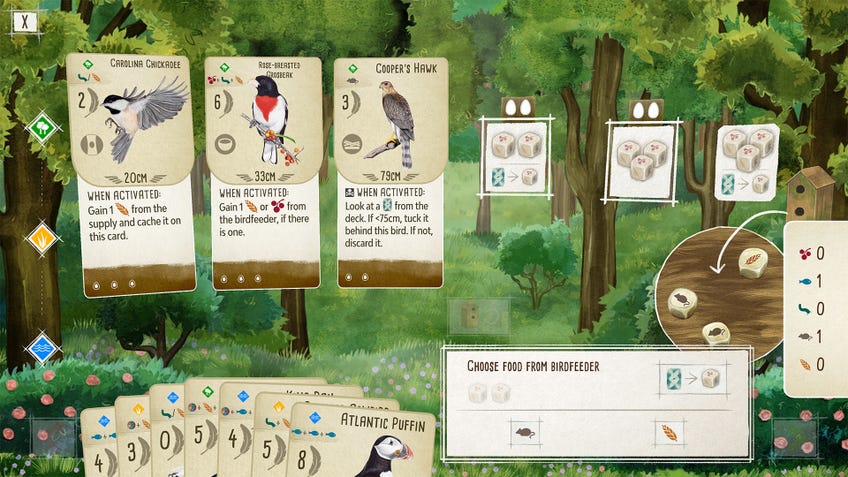 Try the upcoming digital board game version of Wingspan with a new demo available now on PC, featuring two rounds of tutorial and two rounds of free play.
Wingspan is a board game in which players work to establish a selection of habitats that are suitable to various types of bird, in order to attract new species and further develop their habitats. Depending on the kind of habitat chosen and the type of birds placed, players can attract rarer and rarer bird species to nest on their board, increasing their available actions.
Players can also attempt to convince birds to stay in their habitats by gathering enough food and by collecting certain eggs, with each new avian species that joins the habitat helping players to further develop its key aspect.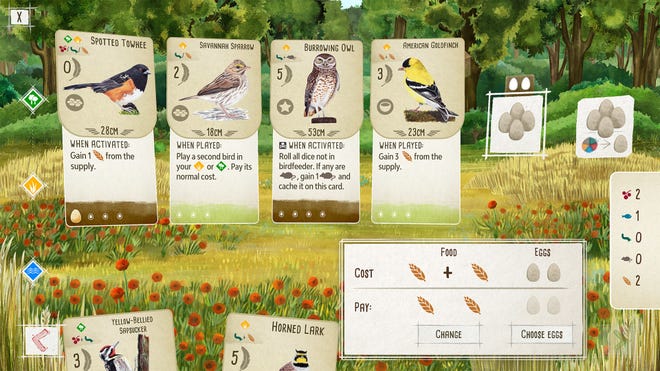 The digital board game version of Wingspan looks to translate one of the best board games of the last few years into a video game by implementing all the card-combination and engine-building mechanics found in the original. The digital board game version brings the game's artwork to life with animated cards and sound effects for all the different bird species.
Players will be able to challenge each other via Wingspan's local split-screen and online multiplayer, as well as tackle a co-op board game mode that's new to the digital board game.
A demo for Wingspan's digital board game is currently available to download for free from PC store Steam. The trial provides two tutorial rounds taking players through the main mechanics, before transitioning into two rounds of free play. The demo can only be downloaded on Windows PC, and will be available until May 18th.
The designer behind Wingspan is Elizabeth Hargrave, whose passion for ornithology inspired the creation of the family board game. Hargrave's next upcoming board game, Mariposas, focuses on the migration patterns of butterflies.
Wingspan was published by Stonemaier Games, which has previously released titles such as legacy board game Charterstone, family board game Between Two Castles of Mad King Ludwig and Scythe, which continues to be one of the best board games going.
The digital board game version of Wingspan is set to be released on Steam sometime this spring, with a version for the Nintendo Switch also slated for release in the future.