Wingspan's Oceania Expansion brings more birds, boards and bonuses to the acclaimed game
Very emu-sing.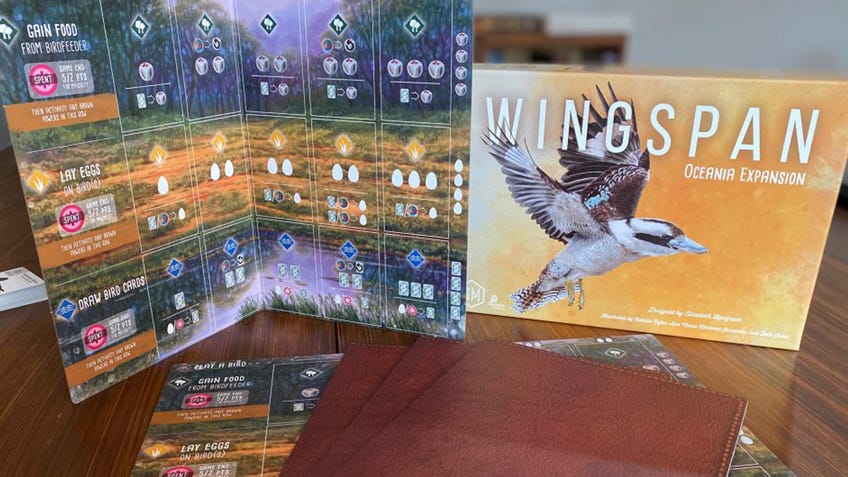 Approach Wingspan in a new way with the upcoming Oceania Expansion, which will introduce a unique set of player boards - as well as an additional menagerie of birds - to the game.
Based on the birdlife of the Oceania continent, the Oceania Expansion was announced earlier this year. Publisher Stonemaier Games decided to reveal the game early to run in tandem with a charity campaign to raise money for WIRES - an organisation dedicated to wildlife rescue - to combat a recent bout of wildfires that had spread across the Australian countryside.
Following the announcement, Stonemaier Games has unveiled fresh details in a blog about the expansion, including the fact that it will feature a brand new set of player boards. (Thanks, Reddit user Shaymuswrites.) These new mats will be required if players want to experience Wingspan with the Oceania bird cards, as the different habits have different bonuses from the player board set in the core game.
Some of the new bonuses offer players a choice as to what they wish to pay to use that habit - for example, players can lay an egg in the grasslands by paying either a card or a food token from their pool - whilst other bonuses give players the chance to gain their bonus before they receive the primary benefit from the player board action. For instance, there are actions in the forest that enable players to reset the birdfeeder before they take food dice.
As players fill each habitat with new bird cards, they'll be able to gain better bonuses from performing actions there, including the option to refresh the bird tray in the wetlands habitat. All of this means that the new player boards will feature many more icons than the originals, providing a more complicated experience.
Wingspan is a board game that sees one to five players competing to collect the most points by attracting birds to their habitats, encouraging them to lay eggs and fulfilling personal objectives. Each turn, players can choose to either gain food - which is needed to attract birds - lay eggs, play bird cards or get new ones. Playing bird cards in certain habitats can give the player bonuses whenever they perform an action there, with certain bird cards also granting specific bonuses to the player.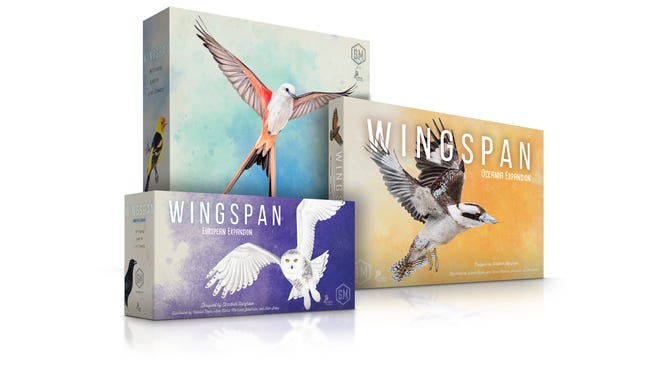 The first expansion released for the game was last year's European Expansion, which added a new set of bird cards based on - you guessed it - European birdlife. These new cards opened up more opportunities for player interaction, as well as granting bonuses for having excess food and cards.
Elizabeth Hargrave, the creator of Wingspan, will be taking part in the Steam Digital Tabletop Festival happening from October 21st to 26th, following the recent release of the game's digital version. The designer will be joined by Munchkin creator Steve Jackson, Call of Cthulhu designer Sandy Petersen and Games Workshop co-founder Ian Livingstone - who'll be speaking with Dicebreaker's very own Wheels. There will also be a preview of the next update for the digital version of Gloomhaven and a look at strategy game, Othercide.
The Oceania Expansion for Wingspan is set to be released some time next month.