Alien: The RPG, Tales from the Loop and Mutant: Year Zero are half price for Black Friday
Core rulebooks, starter sets and supplements discounted as part of Free League Publishing's sale.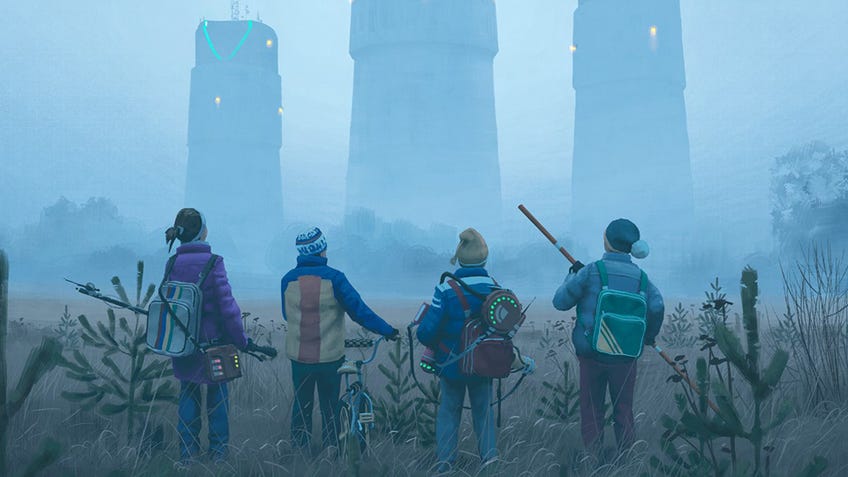 A number of RPGs from Free League Publishing are half price as part of the publisher's Black Friday sale, including the recent Alien RPG and acclaimed Tales from the Loop.
Free League's sale includes half-price discounts on core rulebooks for roleplaying games including Tales from the Loop (£17.83), Alien: The RPG (£20.07), Mutant: Year Zero (£17.83), Coriolis - The Third Horizon (£19.18) and Symbaroum (£17.83), among others.
The offers also include other savings on supplements, sourcebooks and accessories for various games, as well as starter sets and bundles to get players started.
Included in the bundle offers is the Gravitron Bundle for Tales from the Loop, which includes the core book, the Our Friends the Machines adventure book, a GM screen and a map of the setting. It's reduced to £71.51.
The core boxed set for throwback RPG Forbidden Lands is half price. Including the Player's Manual and Gamemaster's Guide, alongside the Legends & Adventurers booklet, a map and sticker sheet, it's currently £17.83.
Mutant: Year Zero also makes an appearance in the bundled offerings, with its Zone collection more than a third off at £62.54. The bundle includes the post-apocalyptic RPG's core rules, plus a custom dice set, card deck, GM screen and pack of maps and markers.
The Free League Black Friday sale runs until Monday November 30th, with the online store shipping to the US, Europe and internationally as well as the UK. It's one of many bargains popping up for the annual sales event today - you can see the latest Black Friday board game deals on our roundup page.