Gloomhaven and Frosthaven are being adapted into a book series
Dungeon-dive into a good book.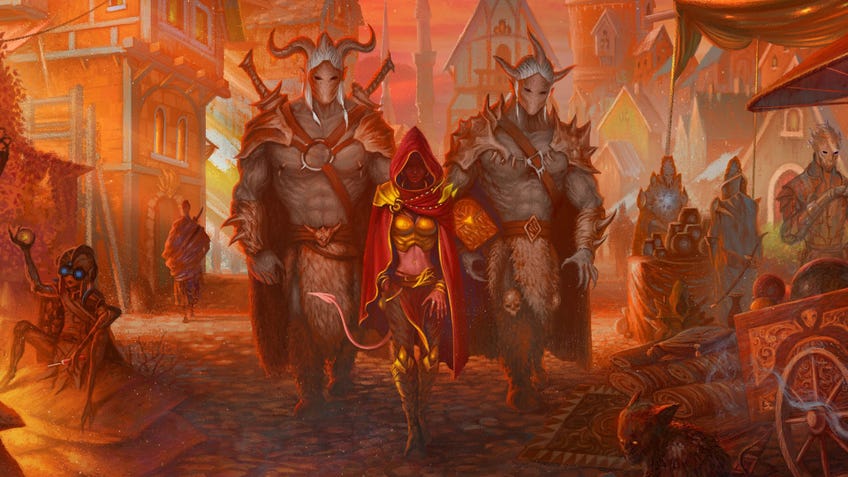 Popular dungeon-crawling board game Gloomhaven is being adapted into a series of novels.
Based on the world of Gloomhaven, a fantasy setting centred around the titular vast city filled with plenty of opportunities for ambitious adventurers, the new book series will apparently be diving into and building upon the game's existing lore. Besides Gloomhaven, the novels will also adapt the upcoming board game Frosthaven. The sequel is set in an outpost further to the north where its citizens are forced to survive the freezing temperatures and terrifying monster attacks.
"I am very excited to see experienced writers take on the world of Gloomhaven [and] come up with thematic and engaging stories that are harder to tell in a board game format," said Isaac Childres, the creator of Gloomhaven and Frosthaven.
The announcement did not confirm whether the most recently-released title in the series, simplified spin-off Gloomhaven: Jaws of the Lion, will also see a novel adaptation. Last month it was announced that Jaws of the Lion is being turned into a graphic novel due to come out in December.
Gloomhaven is a co-op game for one to four players that has players becoming mercenaries exploring various caverns and dungeons in search of rewards. Each adventurer has their own unique set of abilities - based on classic fantasy RPG classes such as the rogue or fighter - which they use in conjunction with a deck of cards. A player's cards represent what actions are available to them each round, with players needing to carefully plan their turns in order to avoid getting exhausted.
During the game, players encounter various enemies they will have to defeat in order to continue onward. Players will also be confronted by narrative decisions that affect the story of their campaign and open up - or close - new scenarios for them to explore.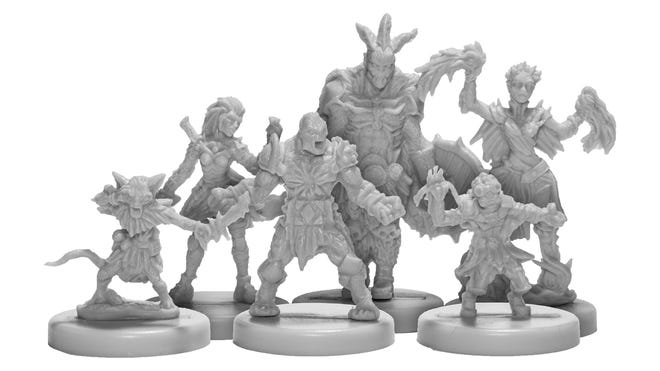 Frosthaven launched on Kickstarter earlier this year. The campaign quickly became the most successful tabletop campaign in Kickstarter history, raising $12,969,608. Frosthaven will see players attempting to save a seemingly doomed settlement by furthering the development of the city itself and protecting its inhabitants. The upcoming game is set to be released next March.
Aconyte is the company behind the Gloomhaven book series, and has already announced that it will be adapting several other popular tabletop games including horror series Zombicide, Terraforming Mars and unique deck game Keyforge. The publisher is a subsidiary of Asmodee, the board game giant known for releasing titles from studios such as Fantasy Flight Games, Catan Studio and Z-Man Games.
The first novel in the Gloomhaven series is set to be released in summer 2021, with more entries seemingly on the way.