Pathfinder 2E Humble Bundle includes RPG's core rulebook, adventures, maps and more from under £5
Everything you need to play - and then some.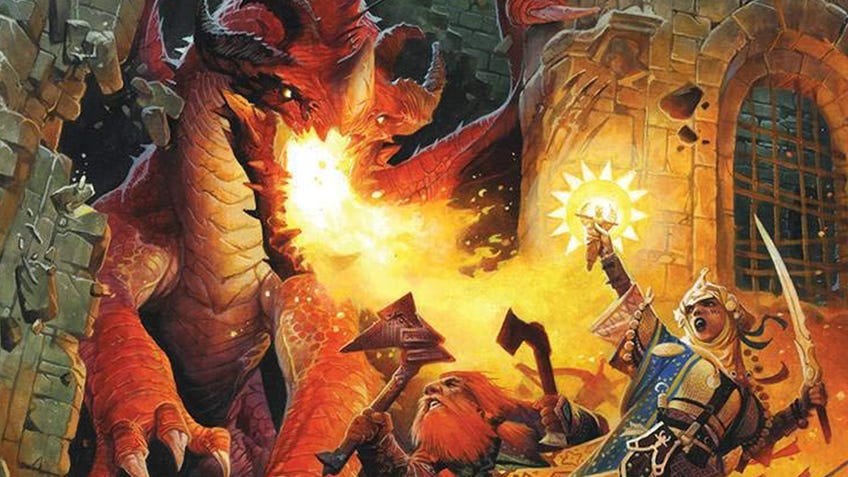 Get the second edition of fantasy RPG Pathfinder along with hours of adventures, maps, characters, novels and more for under a fiver in the latest Humble Bundle.
The Pathfinder: Second Edition deal includes a digital copy of the game's core rulebook - released last summer - along with a selection of Pathfinder Society quests, character sheets, flip-mats for environments including a pirate ship and monastery, and short Pathfinder Tales novellas set in the fantasy world of Golarion from £4. The base tier also includes the first standalone adventure released for Pathfinder 2E, Fall of Plaguestone, along with a flip-mat designed specifically for the first-level scenario.
Upping your pledge to £8 adds another selection of Pathfinder Tales stories, including Plague of Light by noted RPG designer Robin D. Laws, and flip-mats, including a tavern, swamp, wicked dungeon and falls & rapids. There's also the 136-page Lost Omens World Guide book, detailing ten different areas of the Pathfinder 2E setting, plus two more Pathfinder Society adventures for first to fourth-level characters: Port Peril Pub Crawl and Trailblazer's Bounty.
Doubling your pay-what-you-like price to £16 unlocks the second-edition Pathfinder Bestiary, containing hundreds of monsters for use in sessions of the RPG, plus the Character Guide for the Lost Omens setting. There are also several more Pathfinder Tales novellas and Pathfinder Society quests, as well as maps for dungeons, forests, sewers and frozen tundras.
For £24, you'll add a physical copy of the Pathfinder 2E core rulebook to your digital collection of books and accessories. (Bear in mind that additional shipping for the hefty 640-page tome ranges from $10-20 for the continental US to $35-$65 if posting to Europe.)
As with all Humble Bundles, a portion of profits from each Pathfinder 2E bundle will go toward charity - in this case, the Carl Brandon Society, NAACP Legal Defense Fund and the National Urban League. You can choose how much of your pledge goes toward the charities, Pathfinder publisher Paizo and Humble itself.
The Pathfinder 2E Humble Bundle will be available until Wednesday August 5th.