Disney Lorcana Set 3 leaks appear online after cards stolen, publisher seeking any information
A Ravensburger representative confirmed the leak would not affect the third set's release date.
Several images of unreleased Disney Lorcana cards hit the internet on November 17th, claiming to be leaked cards from the popular trading card game's unreleased and unnamed third set.
First reported by Comicbook and confirmed to Dicebreaker by a Ravensburger representative, the cards shown in the images were stolen from the publisher and posted to social media by an unknown third party. Several of the cards, all rare, showed new Disney properties portrayed on cards for the first time, while others revealed or otherwise detailed new mechanics.
"Several unreleased cards from an upcoming set of Disney Lorcana Trading Card Game were stolen and shared online. We are currently investigating this matter," a representative told Dicebreaker via email. "We want to assure our fans that this will not affect future releases and availability. If anyone has information relating to this matter, please contact Ravensburger directly."
Ravensburger wouldn't, or couldn't currently, confirm that the leaks happened due to an internal theft. Plenty of theories and guesses have already begun swirling amongst fan communities, including worries that the leaks would postpone Lorcana's third set (the next of many planned expansions, according to the design team). Whatever caused the leak, Ravensburger appears confident that players can expect no delays or changes to upcoming releases at this time.
The leaks couldn't have happened at a worse time for Disney and Ravensburger, stealing some of the thunder away from the launch of their second set - Rise of the Floodborn. Containing 204 new cards and the new Resist keyword, Rise of the Floodborn expands on The First Chapter with new worlds and characters seen on cardboard for the first time. It also, as Maddie recently wrote, feels like the perfect second step in Lorcana's design - a confident upgrade in complexity that doesn't immediately leave new or casual players behind.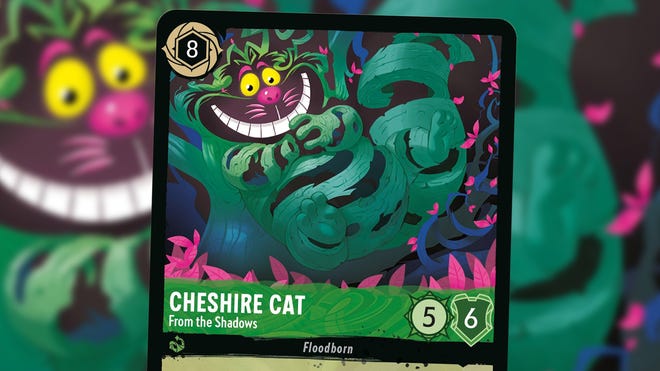 It remains to be seen if Rise of the Floodborn will prove as difficult to find and purchase as The First Chapter. A gush of initial popularity combined with distribution hiccups kept hobby store shelves barren of booster packs, starter decks and other products for months after Lorcana released, exacerbated by zealous scalpers funneling plenty of cards into a speculative secondary market where we've already seen individual cards catch 5-digit price tags.
If you're looking for information on collecting and playing Rise of the Floodborn, Dicebreaker has you covered. Check out our guide on how to play Lorcana if you're brand new (or new to this game), and keep an eye here for future coverage.