Heads up: Disney Lorcana's second set, Rise of the Floodborn, hits store shelves today
The First Chapter's follow-up shouldn't suffer the inventory woes that affected the TCG's launch.
Rise of the Floodborn, the anticipated second set for the explosively popular trading card game Disney Lorcana arrives today. Fans and collectors can finally get their hands on more Mickeys, a gratuitous amount of Goofies and other such puns on beloved Disney characters.
After making waves and headlines at Gen Con earlier this year, Disney Lorcana looks to build on the success of The First Chapter with a full set of 204 new cards - and one new keyword - added to deckbuilding potential and shopping list for Disney-obsessed collectors.
Rise of the Floodborn is available first in local game stores and hobby shops. Publisher Ravensburger previously expressed support for community scenes, and prioritising these independent locations over big box stores by a matter of weeks is a significant make-good. The full retail release is slated for December 1st.
Just like the first set, Rise of the Floodborn can be cracked out of booster packs that can also be used in organised draft events. Those looking to jumpstart their collection or dive directly into constructed play should look for the two preconstructed starter decks accompanying Rise of the Floodborn. Dicebreaker put both through a fine-toothed comb to discover which best suits beginners and returning players.
If you're searching for a competitive edge or simply want to learn more about the best cards in Rise of the Floodborn, we have a bunch of handy lists chock full of information that will have you hoarding Lore and clearing boards like a pro. Check out the best Rise of the Floodborn cards by colour and type below: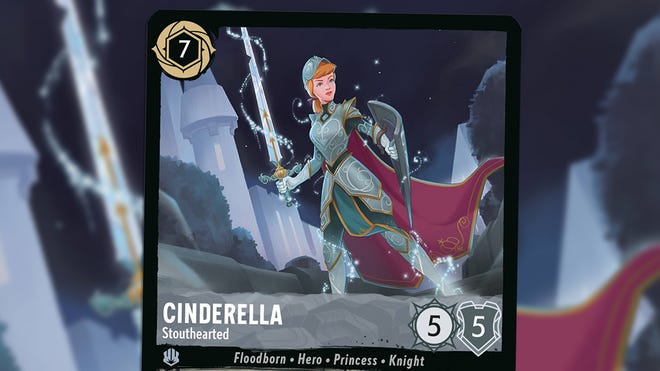 Ravensburger ran into difficulty in the wake of Disney Lorcana's launch as avid collectors and a thriving secondary market created an ecosystem of scalpers that pulled available stock off store shelves quicker than it could arrive. This resulted in a widespread inability to purchase, much less play, the TCG. Angry fans criticised the publisher for underprinting the set (something we cannot confirm), but Ravensburger previously announced both a smoother post-launch availability for Rise of the Floodborn and a second print run of The First Chapter already arriving in the US and heading for the UK and Europe in January 2024.
Rise of the Floodborn is a design home run according to Maddie, who said the sequel "feels like the other half" to a TCG with an already strong foundation. The new keyword, Resist, isn't a bombastic addition but provides a defensive tool in the belt of decks that suffered from strong, agile beatdown strategies. Ravesnburger and Disney seem to be playing the long game with their new TCG, which has plenty of runway ahead of it in the form of several years of planned expansions.